The importance of choice | Insurance Business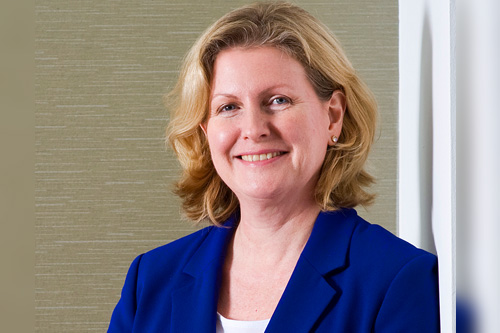 A market where there is choice for consumers offering a variety of products and services that match their particular needs is what we should aspire to. What customers expect, especially in mature markets like the UK, is to be able to buy a product which matches their lifestyle choices or conditions. In short, they want customisation.
We need to look at insurance the same way. How flexible are our traditional policies in adapting to our customers' lives? How many people end up excluded by a health condition, or by renting a room in their property or even a penchant for dangerous sports? These people are a missed opportunity in terms of growing premium. I also believe that, increasingly, society will expect us to reach towards the 'too difficult' pile and start finding solutions for people who are currently excluded from insurance policies.
In part, this is due to the growing consumer trend towards greater customisation – whether it's general commodities or an insurance policy. Consumers want a wide range of choice with easy access to purchase. The success of aggregators is largely down to the increased competition and ease of choice they provide for consumers – even if this sometimes comes at the expense of quality. Where the sector will thrive is by combining quality products with ease of access at competitive prices.
One avenue for adding quality and competition is through the model of Managing General Agents. In the UK the MGA sector has largely carved a space for itself by providing specialist underwriting services in niche areas. An MGA would normally focus on a select few types of insurance for particular industries or consumer audiences which require an in-depth, specialist knowledge that a general insurer may not otherwise provide. In this sense, the MGA sector has played a vital role in expanding the insurance reach to new groups who would otherwise be underserved or unprotected by more traditional policies. Through their specialist knowledge, they have the ability to create tailored solutions for these niche requirements and can also use their expertise to simplify the claims process. The flexibility of the MGA model has also enabled many people with no previous background in insurance to add their skills to the profession – in particular, skills around consumer insight and fintech.
In many ways this takes insurance back to its mutual roots, when insurance companies were run for a particular community, by members of that community, engendering trust and maintaining good service from the point of sale to paying a claim. Today, with greater complexity in the insurance supply chain, there is of course the danger of potential conflicts of interest if both elements of underwriting and distribution are arranged by a single provider. MGAs, therefore, need to ensure complete transparency to consumers about the kind of services they are providing and who they are working for. By doing so, they can be an innovative solution for diversifying choice and expanding the reach of the insurance sector.
Choice and transparency always go hand in hand. We cannot customise solutions for the public without offering choice, but, for people to make good choices, they have to have good information. That doesn't just mean comprehensive information, but material that is clear, timely and engaging. The way we communicate to customers has to be as customised as the solutions we offer.

Related stories:
The case for financial inclusion for all
Will 2018 be the year of the insurance customer?