Time for insurance to learn from Amazon and the big disruptors | Insurance Business UK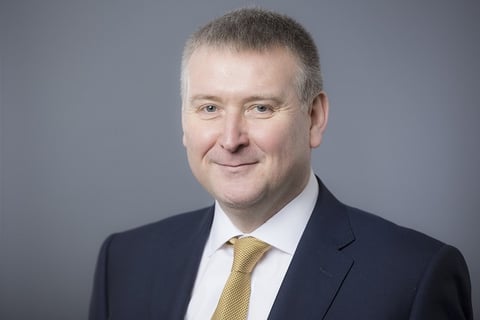 Building a better business and a more effective insurance industry is about being able to evolve and not being afraid of change. As the American psychologist Carl Rogers once said: "The only person who is educated is the one who has learned how to learn and change." A failure to embrace change in no longer about missed advantage but long term survival.
The insurance sector is incredibly traditional, with a long and storied history, but it is not known for being an early adopter. There are some things we as an industry do well – such as the understanding of management and pricing of risk transfer – but there are areas where we might need to break away from the old way of doing things.
Insurers and brokers would, for example, openly acknowledge that it must find a slicker and quicker ways of serving customers. Amazon is close to perfecting internet retail and can now deliver groceries and small household items to customers in less than two hours via the Prime Now app.
There is no reason why the spirit of this approach cannot work in the insurance sector. Comparison sites have made it quicker and easier to buy insurance but this is just the tip of the iceberg. With our detailed understanding of risk, and the intelligence we have on our customers, we can improve the buying process especially on basic products, such as travel insurance, and provide an even more personal service.
Embracing the digital revolution is another area where the insurance industry has been slow to adapt, although this is improving. Despite it's difficulties in retaining a license to operate in London, there is no doubt that Uber has turned the world of taxis on its head, allowing customers to book quickly and find a cab easily via its app.
Taking a similar approach to claims, by allowing claimants to send photos of damaged items or report loss and theft via an app, which could then pay claims almost instantly, is really making a difference to the lives of customers. US insurtech firms and home insurance specialists have already started down this path and it is something that larger, traditional insurers will be watching with interest and building upon.
Perhaps the biggest challenge for the insurance industry is simplification. Insurance is often made more inaccessible by the fact that some of the core products are not easy to understand. Airbnb revolutionised the hotels sector by making it much easier for people to lease – and rent – holiday apartments on a short term basis.
Making it simpler for customers to understand insurance may not need something as swish as an entire online marketplace. However, channelling the simplicity of Airbnb and creating, for example, more infographic heavy policy documents and explainer videos, could go a long way in making sure policyholders have a much better grasp of the products they have.
The future of insurance companies, as we currently know them, rests on being able to operate effectively in the modern world and meet the needs of an ever more demanding consumer base. And the way to do that is to learn from companies who are revolutionising their own sectors by thinking outside of the box and embracing new ways of working.
Carl Rogers may have died 20 years ago but never have his words been so appropriate.
Related stories:
Insurance brokers: Why it's time to take the specialist route
What's going on with Amazon and insurance?