Why are we still talking about Diversity & Inclusion in 2023? | Insurance Business UK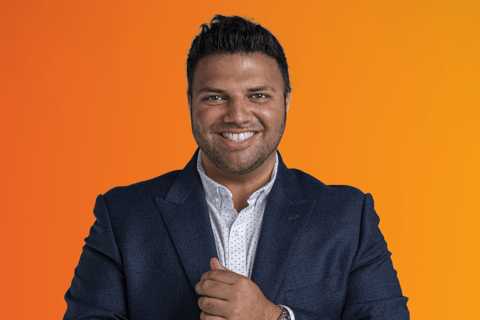 As we begin a new year, it's tempting to look back on the progress we have made over the past decade or so in terms of Diversity & Inclusion (D&I) in the insurance industry.
Since iCAN (The Insurance Cultural Awareness Network) began in 2017 we have seen a lot of improvement in terms of Diversity & Inclusion.
Multiple firms are now reporting on their Ethnicity Pay Gap, firms are setting race-related targets for senior roles, and industry collaboration through initiatives such as the [email protected]'s Partner Networks, Dive In Festival and industry bodies, such as BIBA, the ABI and the CII are taking the D&I agenda much more seriously. These are positive steps towards creating a more inclusive and diverse environment in insurance.
However, before we congratulate ourselves too much we must acknowledge that there is still a lot more to be done in 2023 and beyond.
Closing the ethnicity pay gap
One area that needs improvement is the ethnicity pay gap. The ethnicity pay gap is the difference between average pay rates for ethnic minority employees compared to white colleagues. It is an area that has seen a lot of welcome progress recently, with organisations such as Zurich and Aviva now publishing their pay gap data and helping to highlight the issue. However, there is still a significant lack of data across the insurance sector. It is our hope that 2023 will finally be the year that the insurance industry takes real and significant steps to begin publishing and closing the ethnicity pay gap.
Increasing representation of ethnic minorities in senior positions
Another area we are keen to see more progress on this year is the representation of ethnic minorities in senior positions throughout insurance.
Recent data has shown that just 3% of senior positions in the UK insurance industry are currently held by individuals from ethnic minority backgrounds – far below the national average of 6.7%. This lack of diversity in boardrooms and management positions across the sector is a key issue we are working on within our network of members and sponsor organisations this year. Having more diverse voices, perspectives and opinions at the highest level of the industry is important for a number of reasons. In particular, it ensures we reflect the needs of our customers and also provides a clear career path for new starters so the industry can continue to attract the very best young talent.
What can insurance businesses do in 2023 to improve D&I?
There are numerous things individual organisations and the industry as a whole could be doing this year:
Focus on the data. It's only when we know the scale of the problem that we can begin to develop effective solutions. Insurance companies should look at their own internal diversity data, in relation to numbers, job roles and levels, levels of retention and recruitment statistics to get a clear understanding of the problem they are trying to solve.

Setting industry benchmarks and best practices. Working together as an industry to set targets and benchmarks while establishing best practices around D&I is the only way to truly effect change.

Create the right environment. It's important to develop and actively maintain a working environment where staff not only feel comfortable to speak up, but are encouraged to do so. Firms should consider practical communication channels to help staff to share their thoughts.

Management training. Providing cultural awareness training to managers is a great way to help reduce unconscious bias across the industry and create a more welcoming and inclusive environment for all staff.
What are industry networks like iCAN currently doing?
As the first industry-wide, independent, not-for-profit network that promotes multicultural inclusion across the insurance sector, our goal is to drive multicultural inclusion and progression, engage with allies, and celebrate the benefits of inclusion and diversity in the industry.
As such, we are working closely with insurance companies to collate and release their ethnicity pay gap data. We are also working with organisations to establish ethnic minority targets on boards, helping to embrace and implement the Race At Work Charter and liaising with our six partner networks to develop and promote best practice across the industry.
For more information about iCAN and what we do, visit: https://www.i-can.me/