Why brokers should have a keen eye on what America decides tomorrow | Insurance Business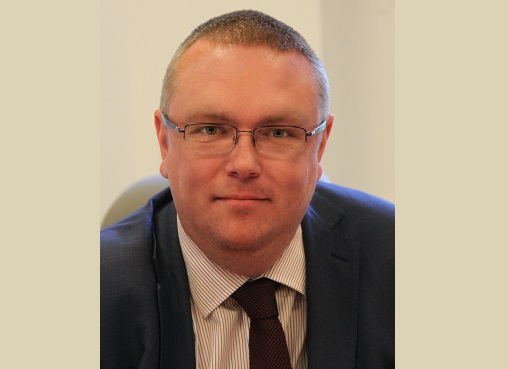 As this column goes to press, I will be in Washington as part of a trip to visit some key LIIBA allies. While only partly timed to coincide with the mid-term Congressional elections, the importance of the US to London should never be underestimated. As the source of around a third of London business, North America is our key marketplace. While we rightly ponder how we might improve our penetration in the emerging economies to the east and south of us – where London is responsible for low single-digit percentages of business written – that should not happen at the expense of what American politicians would call "the base".
Part of my grand tour takes me to Chicago and the annual meeting of the Association of Lloyd's Brokers. A look at its membership list would suggest a slightly more liberal interpretation of the word "broker" than our constitution allows us, but it is a valued gathering of intermediaries, a few carriers and service providers – all of whom have a deep interest in London and its future.
I see this as a chance to remind our best customers what an extraordinary offering we have in London and what an intrinsic part insurance plays in economic growth. Joe Plumeri, the erstwhile president of Willis, describes insurance as the DNA of capitalism. London is its double helix. Without the London Market's willingness to take on risk, a great deal of progress across the globe would have been – and would be – impossible.
That is not to say we do not have our challenges: how to make this outstanding service yet better. And we should be transparent about those, in the main because we are making such good progress addressing them. Although of limited interest to a North American audience, the plans all sides of the market have been progressing to prepare for Brexit have been impressive and comprehensive.
Of greater interest is our work to make the market more efficient and accessible to our business partners in these United States. In terms of being the first market to embrace electronic placement, we expect the 50th LIIBA member to sign up to PPL this month. We continue to set new records for brokers using the platform and volumes placed on it. And, crucially, the percentage of that volume that is introduced by our four biggest members is falling rapidly. This is a genuine market-wide solution being used by the market, it is not just the preserve of the "big players".
All this is a hugely positive development that our colleagues at our sister organisations – the Council of Insurance Agents & Brokers (CIAB) and the Wholesale & Specialty Insurance Association (WSIA) track with interest. Indeed, while I am in the US I will be speaking to Ken Crerar and Brady Kelly from those organisations to discuss the common cause of our members with regard to the development of the London market and how we can be ever more aligned in the work we do to assist it.
But business is a two-way street and my other mission is to persuade the authorities to make the US an easier market for us to trade in. Key among the issues here remains the Foreign Account Tax Compliance Act (FATCA). FATCA continues to impose a significant burden on LIIBA members while not making any discernible difference to its central objective which is to ensure that federal taxes are not evaded. It is really, really difficult, by which I mean basically impossible, to avoid tax through a general insurance transaction. And yet demonstrating that you haven't managed to achieve the impossible has thus far cost our market in the region of £100 million and counting.
It disproportionately disadvantages US firms active in our global marketplace. So, it is in no-one's interests that the situation prevails. We have been working closely with CIAB to get this message across not just to US Government but to Her Majesty's Treasury as well. At the beginning of the year we had encouraging news that the US Treasury had told CIAB that they recognised this was a problem and they were prepared to make the necessary adjustments. But they lack resources and it is a question of timing. Part of my agenda when in Washington will be to seek to provide appropriate encouragement to get on with it.
Given the importance of the US to our market, the outcome of the mid-term elections themselves will be worth watching. Thus far, despite a few challenges within the Tax Cuts & Jobs Act, the protectionist tendencies of the Trump Administration have not significantly affected the flow of insurance business to London. An evolving balance of power might help that situation long endure, although the number of pure free traders among the Democrat Party seems to be dwindling. Equally, if the Republicans' retain control of the House of Representatives, at least in part delivered by the popularity of the new tariff regimes the President has promoted, could see a government reinvigorated to drive through its agenda. We await Tuesday's results with interest.