Why problems bring out the best in brokers | Insurance Business UK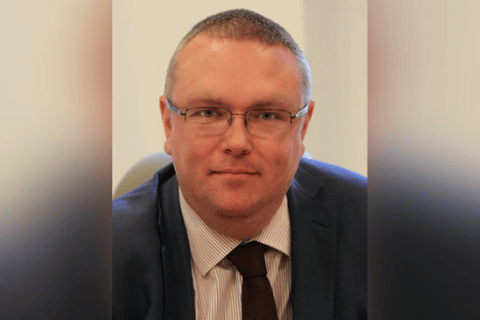 Margaret Thatcher famously observed of Lord Young, her then Secretary of State for Trade and Industry, that while "other ministers bring me problems, David brings me solutions". It is a trait that also lies at the foundation of a successful insurance broker. The ability to see beyond obstacles to the clear path ahead and advise clients and cajole underwriters until that solution is designed, delivered and adopted. And it is a key skill to have, particularly in times such as those we face today, because we live in a world that currently seems to lurch from crisis to crisis. And it is going to be down to our industry to play varied but key roles in how society navigates these choppy waters and reaches, hopefully, more tranquil times.
The tragic events in Ukraine over the last month or so have been the most pressing issue facing the world. First and foremost, our thoughts are always with the innocent civilians caught up in the conflict, and our support goes to the forces of freedom and democracy that must prevail. As an industry, we are making our own contribution to the effort. The sanctions regime that has been imposed on Russia and Russian assets is, in part, our responsibility to uphold. This is an area of business where there have been significant sanctions since at least 2014. So, in the main, this has not been a new challenge so much as an extension of an existing one. But firms have had to double and treble check their due diligence. And we have worked with governments to try to ensure, above all else, that alignment is maintained between UK, EU and US. Sanctions can be managed, but competing sanctions regimes sometimes cannot.
The crisis in Ukraine has arrived all too soon after the pandemic. And we are still engaged in resolving some of the outstanding schemes that helped us get through the last two years. Government stepped up to the plate to provide public assistance when our markets failed to provide adequate cover due to COVID-19. Its response kept film and TV production going and protected the livelihoods of independent contractors that supply them. Similarly, support for live events brought live sport and music back to entertain the nation. But the private market needs to step back in at some point and relieve the pressure on the already very pressured public purse. And that is not easy.
While our adaptation to living with COVID is a blessed ease on restrictions to our day-to-day lives, the absence of prescribed protocols makes it harder sometimes for insurance products to function. If someone develops the virus on set, should they isolate? Well, yes, probably they should, but they are no longer required to. So how does insurance cover this situation? That is one of the questions our members now have to work through with their insurer partners to try and design the post pandemic contingency policies of the future. It is a work in progress, but work that will achieve the right result.
And if we do emerge fully from the pandemic and do find a way to restore peace in eastern Europe, we can restore full attention to the climate crisis. As I have said before, no-one is achieving net zero without the use of technologies that are yet to be invented. And it will take the creativity of the insurance broker to design the approach that allows these technologies to be developed, tested, trialled and rapidly implemented. We will be central not just to this risk transfer activity to facilitate the production process. None of the requisite investment in new technology will be possible without the credit and political risk insurance that our members specialise in. We help finance risk as well as manage it.
We live in what some see as troubled times. But to others they see not troubles but puzzles to be solved. We are fortunate to work in an industry in which many of these solution providers work their magic. I started by quoting Thatcher. Let me conclude by quoting a cultural giant of the Thatcherite age. Like modern day Vanilla Ices, LIIBA members bring an attitude that says "if you've got a problem, I'll solve it". Now, check out the beat whilst my DJ revolves it.