Let's not lose sight of the real aims of digitalisation | Insurance Business UK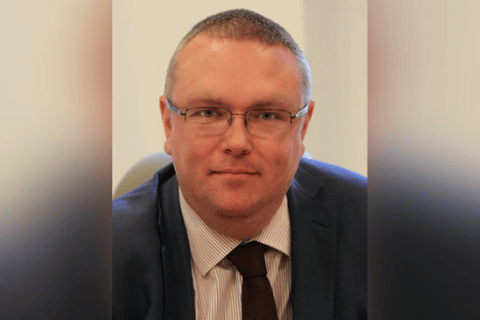 With the recent publication of the (deep breath) Lloyd's Blueprint 2 Interactive Guide (second edition), the subject of market modernisation has returned to the fore in EC3. It is a subject that, truthfully, is never far from people's minds and one that seems to have been with us forever. And while it may never go away – we will always have to improve on what we do in order to continue delivering world class service to our clients – 2022 does have the feeling of being a pivotal year for our digitalisation dreams.
It was against this background that LIIBA's Operations Committee sat down a couple of weeks back to discuss where we see priorities for this year. And it is important to get their view because, if any of this is going to happen, these are the people who will be in the engine room of delivery. Above all else, they saw 2022 as needing to be the year when we do things, not just talk about them. We have to see the deployment of new, more efficient and complete services that will deliver benefit to our clients.
Specifically, and in no particular order –although this is the order that we discussed them in – that means that it is vital we get the new version of PPL sometime in Q3. The success we made of enforced remote working brought by the pandemic was only possible because of PPL. Without that ability to commit to legally certain contracts online, we would have struggled in the absence of face-to-face meetings. Now is the time to build on that success by delivering the next generation software that brokers and underwriters deserve. PPL has done a good job over the last two years and thank goodness for that. With the new version, it can start to move beyond that to see benefits in terms of speed and accuracy of placement that a more data-driven system can bring.
At the core of the work that has been going on around delegated authority processing in the last few years is a shared vision between brokers, insurers and Lloyd's as to how we could significantly improve customer service in this area. It is fair to say that 2021 was a challenging year for this programme. There were a number of releases that were, sensibly, controlled in terms of their scope to minimise risk. But it has left our community a bit confused as to where we are against that roadmap we had previously coalesced around. So, now is the time to take stock, to restate the shared desired outcomes and see what is left to do to realise them. And to ensure that the key thing we are seeking to facilitate here is better service to the client rather than easier-to-complete regulatory returns for insurers.
We welcomed recent news that Lloyd's, IUA and DXC Technology have signed a joint venture agreement to develop a new collective insurer back office. As brokers this is quite an unusual phenomenon. We are not normally as involved as we are likely to be here in helping an insurer develop its own system. But we are conscious of the crucial role these collective services play in underpinning London as a marketplace. And they will only do that if they serve the needs of their principal customers: LIIBA members. So, we will happily play our part in making sure they are designed with that key element in mind. At the heart of all this is the biggest prize in modernisation. If we can (finally) resolve our accounting process with its 20-25% error rate it will be a seismic change in our market's efficiency.
All these new services will need to be built on a foundation of common data standards and data sets. That is why we are pleased to be taking our seat on the Data Council along with LMA, IUA and Lloyd's. If we are all to commit to adopting services built on these standards it is important that we have a consensual governance to create and maintain them. And it will mean that we can ensure the focus stays on pragmatic standards to underpin deliverable services and not veer off into academic discussions of taxonomies. Data standards are not a destination in their own right. They only have value if they support us actually doing things more effectively.
In the rush to digitalisation we should not lose sight of some other important challenges. Across the membership, the feedback is that the pool of wordings experts is dwindling. This is something we need to address. We need to find a way of bringing the next generation through. We can deliver the smartest contracts in the cleverest digital ways, but if what they actually say is nonsense it won't do us or our clients much good.
Equally, we need to make sure that our stepped-up delivery schedule is rigorously planned to ensure there is a plausible path to adoption for firms. There is a lot on for the central projects alone. And we do need to remember that all our members – and those of the IUA and LMA – are commercial entities operating in very competitive markets. Sometimes they have things to do of their own that have to take priority. So, we need a sympathetic release approach.
A big year awaits. One in which we need to make significant progress towards the efficient digital marketplace we have been discussing for some time. The broking community stands ready to play our part in getting us there. But, one more thought. It is at least 15 years since ECF went live – the last significant improvement we made to the claims process. So, as we build London as the world's first digital insurance platform, do we not also need to think how we bring the process our clients most care about within that scope?