Banking giant asks court to strike out part of AXA's multimillion-dollar lawsuit | Insurance Business UK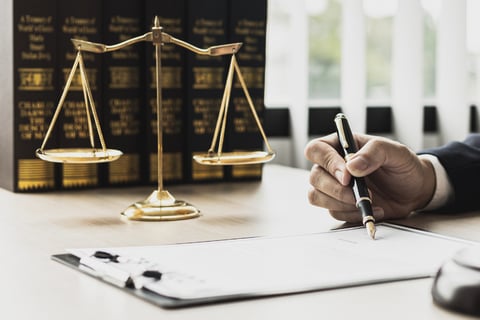 Spanish financial services firm Santander Group has asked a London court to strike out parts of a £624 million lawsuit brought by AXA over mis-sold payment protection insurance (PPI), claiming that the insurer's arguments were "disingenuous."
Two units of the banking giant – Santander Cards UK Ltd. and Santander Insurance Services UK Ltd – told the High Court of Justice of England and Wales that AXA should not be allowed to argue that the subsidiaries had accepted liability for wrongly selling PPI products under a settlement deal, saying that a settlement agreement had not been "finalised or executed," according to a Law360 report.
Revealing email correspondence between the two sides to the court, Adam Zellick, who represents Santander, said that the bank and the insurer were "a million miles away from a position that could be described as a binding settlement," adding that there was "much still in the air to be resolved" before the settlement was finalised, and no document was signed.
Read more: PPI still 'most complained about' financial product
Zellick also argued that because AXA had conceded at an earlier hearing that a settlement agreement was never concluded, it should not be allowed to argue that there was a settlement in place as this would "constitute a disingenuous misuse of the court."
"The two positions are inconsistent," Zellick said. "It shows that AXA is using the court not as a vehicle for finding the right answer but for its own ends, and that is not something the court should countenance."
Two units of the insurance giant – AXA France Iard SA and AXA France Vie SA – sued Santander in 2021, claiming that it was liable for payouts AXA was forced to make on PPI products that the bank had sold.
Zellick asked the court to strike out or give summary judgement on the sections of the insurer's lawsuit that rely on the settlement agreement in favour of Santander.
But AXA disagreed, claiming that there was inconsistency between its positions in the two lawsuits. According to the insurer, the settlement agreement is binding "based on the conduct of both sides," even if no paperwork had been signed.
The insurance giant argued that based on the email correspondence, the court should find that a settlement deal came into effect. AXA also asked that the issue be resolved at a trial as "it is not suitable for strike-out or summary judgment based on a close review of all the evidence."
Read more: UK banks could be hit with £1 billion in extra PPI costs
AXA became liable to pay back PPI customers in 2015 when it acquired Genworth Financial Inc., which had several such claims on its books, according to Law360. The insurer's recent lawsuit did not mention Genworth, but an agency agreement between Genworth and Santander meant that the bank was responsible for selling insurance products underwritten by Genworth.