'Utter inadequacy' of fire safety tests prompts ABI to call for reforms | Insurance Business UK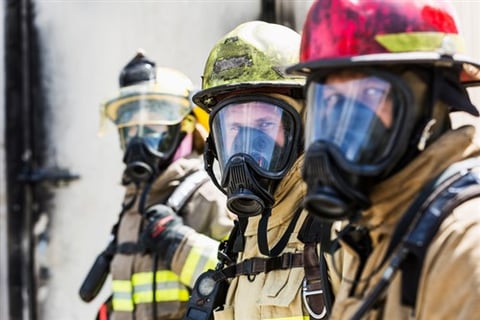 "It is a matter of urgency that we create the right testing regime that properly replicates real world conditions and keeps pace with building innovation and modern design."
These were the words of Huw Evans, director general of the Association of British Insurers (ABI), as the industry group released new findings today showing massive shortcomings in the current testing regime for building materials fire safety. In a nutshell, the ABI claims real life factors are overlooked in laboratory testing.
Following the Grenfell Tower blaze, the trade body commissioned the Fire Protection Association (FPA) to carry out a series of experiments using more realistic building conditions and found what it described as "the utter inadequacy" of official standard tests.
For instance, test fires that only use wood are far from the reality of actual fires wherein other materials, such as plastic, contribute to the outcomes. The ABI-commissioned study showed that a blaze with 20% plastic could generate temperatures at least 100 degrees Celsius hotter compared to one with just wood.
"As well as the ability of the fire containing plastic to spread faster and create higher temperatures, building materials such as aluminium lose a lot of their strength at higher temperatures," said the ABI when it announced the results. "A lot of cladding, including that used on Grenfell Tower, is made up of aluminium composite panels."
Other issues include testing cladding materials as a sealed unit (versus having gaps when fitted on buildings) and testing materials in manufacturer condition (versus being pierced by the likes of ducts). According to the research, tests which restrict the availability of oxygen in a manner that does not occur on buildings are not able to correctly assess how the materials will behave, while the presence of fittings such as vents should also be realistically modelled in testing.
"The results of this important research confirm long-held concerns by many in the fire sector that the current cladding test standard requires urgent review to ensure that systems that pass are reflective of the systems that are installed and of the risks to which they are exposed," noted FPA managing director Jonathan O'Neill. "We urge BSI (British Standards Institution) to urgently reconvene the group responsible for this standard to consider the results of this research and to make changes to the standard as required."
Meanwhile the full report has been submitted to the Dame Judith Hackitt review into building regulations and fire safety.
"Dame Judith Hackitt's important work post-Grenfell has already recognised the building control system is broken," commented Evans. "This latest research is yet more evidence that fundamental reform is needed to keep our homes and commercial premises safe from fire."
Related stories: