Aviva, Zego form new fleet insurance deal | Insurance Business UK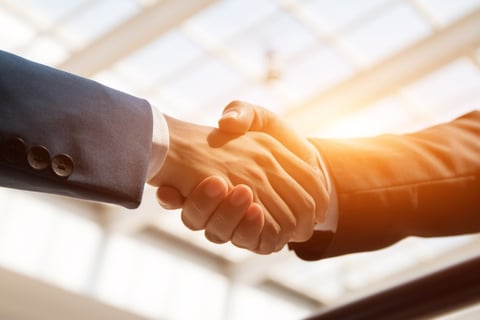 Aviva has entered into a multi-year partnership with insurtech Zego to offer bespoke fleet insurance policies to trades and haulage businesses.
The partnership will see Aviva combine its expertise in fleet underwriting and claims with Zego's behavioural insight, data, and telematics, a release said. It will see the two companies offer usage-based and flat rate policies to trades and haulage fleets in the UK that operate between five and 500 vehicles through direct sales and brokers.
Fleets that purchase the new insurance will not only be powered by Zego's telematics solutions, but will also be able to access the insurtech's fleet portal, which allows fleet managers to add and remove drivers, easily monitor claims, and receive round-the-clock actionable insights that can reduce their premiums at renewal.
"Our partnership with Zego is a great example of how innovation can drive customer centricity, broker solutions and growth," said Aviva digital trading and automation director Maria Crockart. "Working with Zego builds on our telematics knowledge with a partner who has a proven track record using data and analytics."
Crockart added that Aviva looks forward to developing tailored propositions that meet the needs of customers, and that it anticipates its relationship with Zego to broaden, leading to more insurance products in the future.
"It's a privilege to be teaming up with Aviva, a company with so much heritage in the insurance industry," said Zego CEO Sten Saar. "We are excited to bring our experience of insurance hundreds of fleets across tens of thousands of miles on a weekly basis."
The Zego chief executive also commented that the company believes that the usage-based, data-led approach "is the future of the insurance market," and that it is proud to be leading the way through its partnership with Aviva.
Zego – considered the UK's first insurtech unicorn – is a privately-held start-up valued at over US$1 billion.
Read more: Zego brings in chief insurance officer
In February, Zego named Catherine Barton to the newly created role of chief insurance officer. Barton joins Zego from major health insurance company Bupa UK.