Uber in AXA tie-up to provide driver coverage across Europe | Insurance Business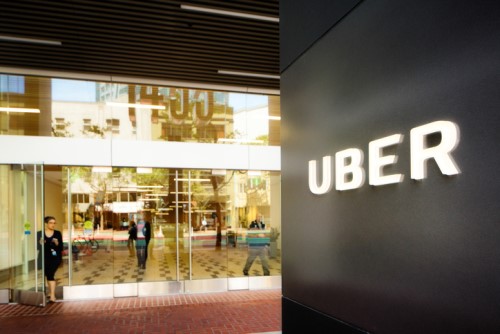 "Uber wouldn't be what it is without drivers and couriers – they are at the heart of the Uber experience."
These were the words of Uber chief executive Dara Khosrowshani when insurer AXA and the transportation network company announced the expansion of their partnership.
Last year the two signed a deal aimed at strengthening the protection of independent workers using the ridesharing app in France. Also, back in December Uber's meal delivery business teamed up with the Paris-headquartered provider to offer couriers in Europe an insurance package starting in January.
Now coverage has been extended to afford Uber drivers on the continent 'optimum protection' through AXA.
Come next month, "Partner Protection" will be provided to both drivers and couriers in European markets. Funded by Uber at no cost to eligible partners, protections include accident, injury, illness, as well as maternity and paternity benefits.
"We're committed to being a better partner, and that starts by being a better listener," said Khosrowshani. "That's why I'm thrilled to provide this groundbreaking protection alongside a trusted insurer like AXA, giving our drivers and couriers the peace of mind they tell us they want while preserving the flexibility they value.
"We'll continue to ensure that the voices of the drivers and couriers are heard as we take Uber forward together."
According to Uber, Partner Protection will instantly cover over 150,000 independent partners across Europe starting June 01.
Meanwhile a joint affinity marketplace for partners will also be created as part of the collaboration. Using a digital platform, Uber and AXA will propose a full set of personalised offers – encompassing injury protection, income protection, family protection, health covers, retirement, and savings.
"AXA's aim is to provide everyone with optimum protection," said AXA chief executive Thomas Buberl. "With the digital revolution, forms of work have been changing engendering new needs for protection.
"Our innovative partnership with Uber has proved that a world leader in insurance and one of the most emblematic companies in the new economy can successfully join forces to accompany these deep transformations. I am thrilled with the prospects engendered in continuing to cater to our customers' evolving needs."
Related stories:
Uber rolls out insurance plan for couriers with AXA
Deliveroo rolls out £10 million global insurance scheme