Bam Ferrovial Kier fined over £1 million for construction mishaps | Insurance Business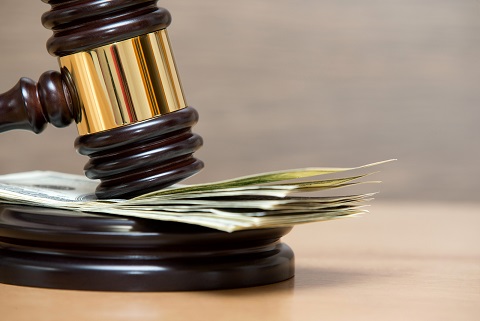 Joint venture Bam Ferrovial Kier (BFK), which supports the Crossrail tunnel construction, has been fined a total of £1,065,000 and ordered to pay £42,337.28 in costs after pleading guilty to three offences.
Health and Safety Executive (HSE) – whose investigation found a failure to properly enforce exclusion zones that would have helped protect workers from foreseeable harm – detailed the following incidents which took place in the tunnels around the Fisher Street area:
March 07, 2014 - Renè Tkáčik was killed after being crushed when a section of the roof collapsed while he was working to enlarge the tunnel. The process involved removing rings of the existing pilot tunnel and spraying walls with liquid concrete.
January 16, 2015 - Terence 'Ian' Hughes was struck by a reversing excavator while collecting equipment from inside one of the tunnels. He suffered severe fractures to his right leg and crush injuries to his left knee and shin.
January 22, 2015 - Alex Vizitiu suffered head and hip injuries, as well as a broken finger, after he was hit by pressurised water and concrete debris when one of the lines was disconnected due to a lack of communication. He was assisting with the cleaning of the pipes that supply liquid concrete.
The three workers were operating under BFK, which is made up of BAM Nuttall Limited, Ferrovial Agroman (UK) Limited, and Kier Infrastructure and Overseas Ltd.
At Southwark Crown Court, BFK admitted to breaching Regulation 10(2) of the Work at Height Regulations 2005 in Tkáčik's case (£300,000 fine).
The joint venture also violated, on two occasions, Section 22 (1a) of the Construction (Design and Management) Regulations 2007 – the fine for the January 16 incident was £600,000; January 22, £165,000.
HSE head of operations Annette Hall commented: "The omission to implement exclusion zones in a high hazard environment was a consistent failure in this case. Had simple measures such as these been taken, all three incidents could have been prevented, and Renè Tkáčik may not have died."
Hall added that all three workers were taking part in one of the most important and challenging infrastructure projects of the decade.
"It was this joint venture's duty to protect its dedicated and highly-skilled workforce. On these three occasions, BFK failed in its duty, with tragic consequences for Renè Tkáčik and his family," she said.
Related stories:
Castel expands specialty portfolio to include construction
Tokio Marine Kiln adds construction to online broker portal