Building a sustainable future for the construction market | Insurance Business UK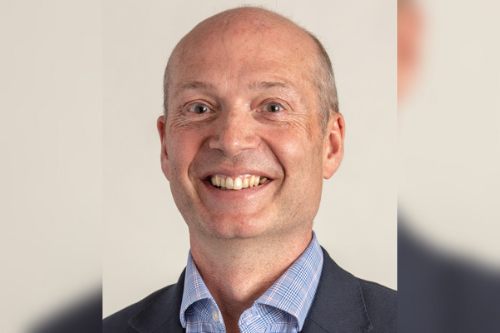 Who better to ask about the challenges, the opportunities and the changes sweeping the construction industry than a professional who has seen the market from multiple angles? During his 31-year career in construction, which began as a civil engineer designing and building tunnels, Steve Cross (pictured) has witnessed tremendous change within the sector. Today he serves as head of construction and power at AXIS Capital.
Read more: Find out about the range of construction insurance solutions available from AXIS Insurance today
"My role is a blend of both underwriting and team leadership, something that I find very rewarding because my involvement spans across the entire insurance process from underwriting through claims and all the peripheral activities that are necessary for insurance to function," he said. "Our construction team comprises eight members. We are an experienced and highly skilled team with strong technical knowledge. We underwrite a broad account – including worldwide civil engineering, petrochemical construction, power construction, and some more complicated buildings."
Changing construction landscape
Offering a view on the current construction market, Cross noted that a full assessment encompasses how the space has evolved over the last 15 years or so. Around 2005, he said, rates topped out and began a long steady decline, coverages got wider, and more insurers entered the market encouraged by the underwriting year results of the post-2001 hardening, which of course in construction run at a three-to-five-year lag. In a classic story of supply and demand, this increased competition led to supply going up while demand stayed constant, so prices inevitably had to come down.
This came to a head in 2018 when the construction market saw a string of large losses, including the largest-ever construction loss at Ituango Dam in Colombia. Coinciding with the Lloyd's Decile 10 review at the time, construction, as a line of business, as well as a number of Lloyd's carriers, was thrown into the spotlight, which resulted in several high-profile departures from the market. The public nature of this led to a wider review by the company markets of their construction portfolios and the exposures they were carrying.
"I think some of the carriers were quite horrified at what they were seeing," he said, "which is what led to the market being so significantly impacted – headline capacity in London has dropped 25% in the last three years; the reality may be an even more significant decrease in capacity. Many insurers may not commit the same capacity to a single risk that they were five years ago because, if it does go wrong, the potential losses are so much larger."
Read more: WTW on hardening UK market: "The key to obtaining best terms is three-fold"
Cross noted that when he started in insurance in the year 2000, a large project might cost $500 million to build, now some insurers won't look at anything less than $1 billion. AXIS, however, hasn't taken that approach, choosing to aim for a balanced account that encompasses construction as an industry with the team looking after a broad range of projects – everything from $25,000 to upwards of $20 billion-plus, and it doesn't restrict its offering to any one niche.
By late 2018 the market had worked itself into an unsustainable position, he said, and the time is right for it to reflect on how that happened and how a more sustainable market can be developed.
Need for increased education
Looking at the root causes for the current challenges in the construction market, Cross noted that a strong element of pricing is involved and there is some confusion as to where typical prices should stand. Technology and innovation, particularly where they pertain to environmental sustainability, have been a boon for the sector in many aspects but don't appear to have been adequately factored into pricing.
Read more: Chartered Insurance Institute examines future of construction coverage
Timber-frame buildings are a good example of this, he said, as they are environmentally friendly and cost-effective but, if they catch fire, timber-frame buildings are far more likely to burn to the ground than a building constructed of bricks and blocks.
Pricing and coverage across the market do not seem to have kept pace with the rate of innovation being seen across the construction sector, Cross said, and this is one of the areas he feels needs to be addressed to ensure that the insurance products provided respond better to changes in technology. The answer lies in stronger education around the coverage that is being sold and the education of insurers, brokers and clients about the intricacies of this complex product.
Linked to this is the need for more accessible wordings, as current product wordings are not necessarily expressing coverage and exclusions, and the financial aspects of these products in a way that can be immediately understood. From deductibles to free extensions, further training across the construction value chain is required to build a market that can survive the long haul.
"As an industry, we need to better understand the needs of the client," he said. "This will ensure the client comprehends the coverage they are buying and what they potentially can and cannot claim for. A greater level of understanding of requirements will lead to better and differentiated pricing for the client."
Supporting the emerging generation of professionals
It comes back to the need to build a sustainable marketplace where people are educated about how their pricing and coverage works in the long term, he said. And that includes educating senior underwriters, as well as younger underwriters and brokers who haven't yet had the experience of seeing a multi-year project reach its culmination. Change stems from the top, and the decision makers, and education is needed to demonstrate how the financial side of the marketplace works and how money flows through a project over several years. A lack of understanding throughout the business can lead to bad decision making.
"It's a real problem for insurers but it's starting to be addressed," he said. "The London Engineering Group, which is made up of many insurers in the London market, is involved in engineering and construction insurance and part of their remit is education. They've started to focus on the financial side of things and getting the people who understand it to talk more about it.
"As seasoned members of the market, it's our job to teach the new talent about how simple things like them agreeing to free extensions now could mean that in four years we won't get an extra bit of premium that we are entitled to, which could put that underwriting year as a loss. We need to train the younger members of our teams, and I think that initiatives like the focus of the London Engineering Group, shows we're starting to see the implementation of structures to improve training and education."
Find out about the range of construction insurance solutions available from AXIS Insurance here