Chartered Insurance Institute examines future of construction coverage | Insurance Business UK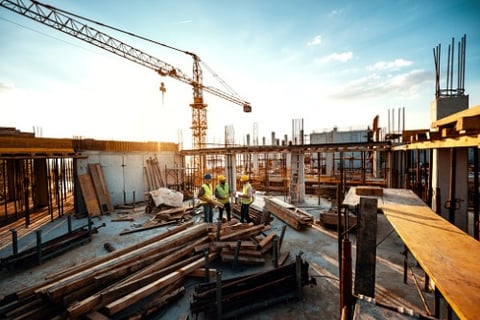 The Chartered Insurance Institute (CII) has published a 19-page report on evergreen policies, or those where the period runs in perpetuity, and how they can positively impact the world of construction insurance.
Entitled Evergreen policies: The future of construction insurance, the report explored the benefits of introducing evergreen policies into the construction market, which is believed to be heading towards a hard state. Similarly, the CII resource also outlined the potential challenges.
Additionally, the pros and cons were presented in terms of who will be impacted – insurers, insurance brokers, and policyholders.
Here's a snapshot of the benefits and issues for the respective stakeholders:
| | | |
| --- | --- | --- |
| | Benefits | Issues |
| Insurer | More control; improved client relations; hedge mechanism; and better retention rates | Reinsurance; annual policy references; authority of underwriters; regulatory; tacit policies; and limit of liability |
| Broker | Increased flexibility and admin efficiency | Safeguarding their future and convincing clients and insurers to participate |
| Client | Increased flexibility; hedge mechanism; improved insurer relations; more value from the broker; no sudden reactive rate reviews; and guarantee of cover; and suitability for longer-term contracts | Possible rate increases; insurers losing their acceptable credit rating; completing employers' / plant hirers' questionnaires; and the prospect of one insurer (on panel) cancelling |
"The introduction of evergreen policies into the construction insurance market is a positive move, and is one which allows benefits to be felt by all involved. Evergreen policies are the future of construction insurance," said Oliver Scott, author of the report, in a release.
"The biggest benefit will be felt by the clients, as they will be on the receiving end of the increased attention and servicing that insurers and insurance brokers can now afford to provide. In a world where the client comes first and service levels are paramount, this surely must be a good thing."
Meanwhile CII policy and public affairs director Matthew Connell described the report as thought-provoking, adding that it is vitally important to consider unmet needs and how to address them, to increase trust in the insurance profession.