Construction projects urged to act now following fatal injuries | Insurance Business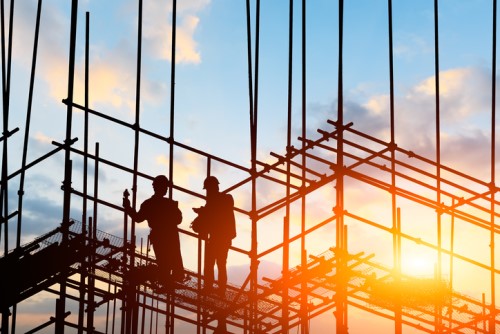 As part of an inspection campaign by the Health and Safety Executive (HSE), the regulator is asking construction contractors, clients, and designers to ensure risks are managed and workers' health and safety are protected.
According to the HSE, 43 workers were fatally injured in the 2015/2016 period while about 400 died due to construction-related ill health. In addition, approximately 65,000 self-reported non-fatal injuries were cited.
The campaign, which spans all construction projects across the UK, will focus not only on incidents such as falls from height but also on the control of harmful dusts. Other areas to be looked at include structural safety, materials handling, and welfare provision.
The HSE said harmful dust, whether silica or wood, can be managed effectively with the right design, equipment, and training. It noted that while health effects may not be immediate, the ultimate impact on workers and their families can be devastating.
"In phase one of this campaign HSE's inspectors found lots of good examples of small sites working safely and protecting workers health from exposure to harmful dusts, proving it can be done," said HSE's chief inspector of construction and director of construction division Peter Baker. "My message to smaller businesses is don't wait for an accident or a visit from an HSE inspector – learn from the success of others and act now."
The campaign is now on its second phase, with the first involving more than 2,000 inspections earlier this year.
Related stories:
How construction can rebuild public trust following Grenfell disaster
Bam Ferrovial Kier fined over £1 million for construction mishaps