Ecclesiastical launches heritage index | Insurance Business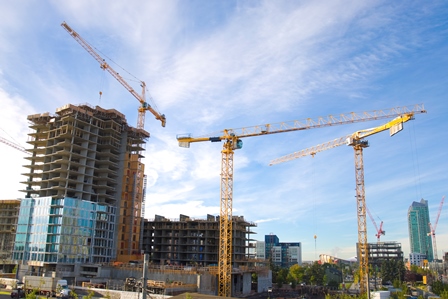 Sticking a square peg into a round hole does not work. In the same vein, using modern data is probably not the best way to go about insuring traditional British buildings.
Acknowledging this, specialist insurer Ecclesiastical has collaborated with the Building Cost Information Service (BCIS) to launch the Ecclesiastical Heritage Index (EHI). It is said to be the first buildings index designed to track the costs associated with the reconstruction and repair of traditional properties – such as those built before 1920 through traditional methods – in the UK.
"We know that when it comes to reinstatement, the materials and labour are very different from more modern buildings and so using an index linked to modern materials may not be appropriate, which is why we developed the EHI," explained Faith Parish, heritage director at Ecclesiastical. "The EHI tracks the most common materials and skills needed to reinstate more traditional properties, which means our customers can be more confident that they will have the right sum insured throughout the life of their policy with us."
Parish stressed: "In the past we have had to reopen a quarry to source the correct stone to rebuild a property or employ specialist restoration experts to work on some of the more intricate features, so you can see how not having the correct sum insured could really impact on the ability to reinstate the property."
Tracking 61 different elements, the index is aimed at reducing the risk of underinsurance for owners of traditional properties. It fills the gap that existed when only the General Building Cost Index and the House Rebuilding Cost Index were available.
"There are two things that are really key to insuring more traditional properties," noted Parish. "The first is an accurate rebuild valuation undertaken by a specialist surveyor who understands the construction of the building. The second is making sure that the sum insured remains as accurate as possible throughout the term of the insurance contract and in between valuations."
Ecclesiastical insures 10 of the UK's World Heritage sites.
"The BCIS is the leading independent provider of cost and price information to the construction industry and produces the various indices used by the financial service industry," said James Fiske, director of product delivery and operations at the Royal Institution of Chartered Surveyors. "BCIS are delighted to have produced the EHI in collaboration with Ecclesiastical, using Ecclesiastical's specialist knowledge of heritage properties."
Related stories: