Government body unveils new strategy for engineering construction industry | Insurance Business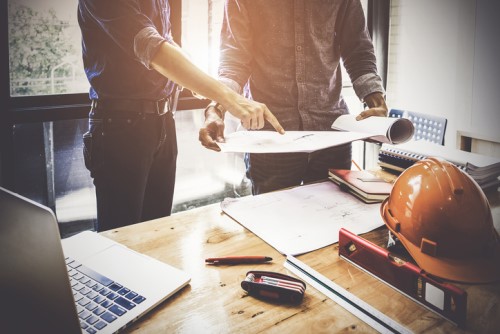 The Engineering Construction Industry Training Board (ECITB) has published its 2020-2022 strategy aimed at supporting productivity and addressing critical challenges within the sector.
According to the ECITB, the three-year period will see huge demand for skilled employees and relevant skills training given the £600 billion worth of infrastructure projects in the UK set to be delivered by 2028.
In its 27-page strategy, the government body said engineering construction employers will face growing competition for skills from other sectors, including projects such as HS2 and Crossrail 2. In addition, Brexit-induced skills shortages should be addressed as well.
Also identified as a principal area to look into is demographic change, which will require the replacement of retiring workers. The ECITB said 14% of the industry's workforce are set to retire by 2026, meaning new talent must be recruited to plug the gap.
And, as with any industry, the impact of technology must be recognised.
"New data-driven technologies are transforming business operations and the workforce requirements of clients and contractors," noted the ECITB. "Training standards and skills programmes need to reflect these changes to ensure the industry remains competitive."
Meanwhile what doesn't change is the importance of having a safe, skilled, and productive workforce. The government body stressed that competence will ensure projects are delivered on time, to budget, and to the highest standards of safety.
That is why the ECITB, which is funded by a levy on industry, is pledging to meet current skills needs – committing 70% of expenditure to support current training. The other 30% will be used to future-proof the industry by investing in technology and innovation as well as ramping up the workforce.
"The engineering construction industry is at a critical juncture," stated ECITB chair Lynda Armstrong. "While profit margins are tight in many sectors we are seeing signs of recovery. But with major new infrastructure projects underway and scheduled for the future, it is crucial industry has the skilled people it needs.
"Unless we prepare for the future by embracing new technology and recruiting new starters to replace our ageing workforce UK Plc will struggle to deliver these projects safely and efficiently."
Armstrong added: "Levy rates dropped temporarily at the last review in 2016, however the fall in levy income combined with the continued demand for training means that we face a shortfall of £6 million. To support productivity and demand for training we know we must restore the levy to its former level."
The formal consultation with levy payers will take place in the autumn.