"If these reckless building owners won't act, the government will" | Insurance Business UK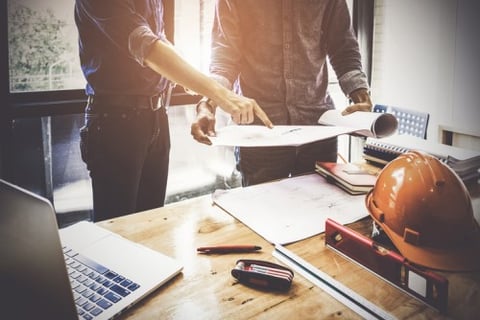 No-one wants a repeat of the Grenfell Tower tragedy… and with numerous privately owned residential buildings above 18 metres in height that are in need of cladding replacement, the powers that be in the UK are making sure there are no more buts about it.
"The government has stepped in to speed up vital cladding replacement by fully funding the work, eliminating excuses used by some building owners and protecting leaseholders from the costs," stated the government in an announcement.
"Around £200 million will be made available to remove and replace unsafe aluminium composite material (ACM) cladding from around 170 privately owned high-rise buildings. This step has been taken after private building owners failed to take action and tried to offload costs on to leaseholders."
Separately, the government has already fully funded the replacement of unsafe ACM cladding on social sector properties.
For the private sector, as a condition of government funding, building owners will be required to take reasonable steps to recover the costs from those to be blamed for the presence of the combustible cladding.
Following the Grenfell blaze, 176 privately owned high-rise residential buildings were found to have been installed with the material – 10 of which, according to the Ministry of Housing, Communities, and Local Government, have completed work to replace the cladding.
"It is of paramount importance that everybody is able to feel and be safe in their homes," said UK Prime Minister Theresa May. "That's why we asked building owners in the private sector to take action and make sure appropriate safety measures were in place.
"And we've seen a number of private building owners doing the right thing and taking responsibility, but unfortunately too many are continuing to pass on the costs of removal and replacement to leaseholders."
Read more: NHBC to shoulder cost of replacing Grenfell-like cladding
According to the announcement, building owners and developers who have already fully funded the remediation of buildings are Pemberstone, Aberdeen Standard Investments, Barratt Developments, Fraser Properties, Legal & General, Mace, and Peabody.
"While some building owners have been swift to act, and I thank them for doing the right thing, I am now calling time on the delay tactics of others," asserted Communities Secretary James Brokenshire MP. "If these reckless building owners won't act, the government will."
Building owners, who will be able to register by early July, will have three months to access the new fund. Meanwhile the government will consider what further action can be taken for those who fail to remediate.
Neil Clutterbuck, chief underwriting officer for Allianz in the UK, welcomed the funding initiative.
"It is crucial that residents, no matter of property type, are safe in their homes," commented Clutterbuck. "Allianz has supported the Association of British Insurers and Fire Protection Association views that building regulations have not been updated appropriately over recent years or kept pace with changes in construction methods and materials."
He also concurred with London Fire Brigade Commissioner Danny Cotton and said the key findings from the Hackett review must now be carried forward before momentum is lost.
"The official tests carried out to assess fire risks must accurately reflect the real world as properties built to a standard that protect life as well as the building itself will ultimately save more lives," added the Allianz executive.