How can brokers deal with rising costs in the construction insurance market? | Insurance Business UK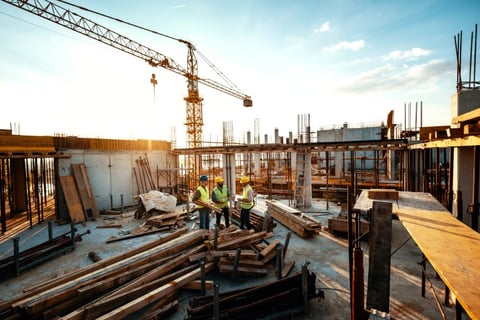 Market volatility, increasing costs and years of weak results, in addition to the impact of the COVID-19 pandemic, account for the difficult circumstances experienced by many construction businesses at present. For organisations like QBE Europe, one of Insurance Business magazine's 5-Star Construction Insurance Providers, the challenge lies in being able to support their clients' needs and offer some degree of stability as the sector approaches a period of renewal.
In an interview with IB, Andy Kane, portfolio manager for construction at QBE Europe, addressed the main issues that insurance brokers should watch out for in the current environment. He attributed claims inflation to higher material and labour costs resulting from supply chain disruptions and the Brexit-related shortage of workers. Changes in construction methods are another factor that may affect costs.
"The buzzword in the industry now is modern methods of construction of site design for manufacturing and assembly, Kane said. "[Which] means that buildings and machinery and equipment prefabricated in a factory environment and then assembled on site."
These developments are beneficial in terms of quality control, safety and efficiency because they minimise the construction time and the number of required workers. However, he added, insurers have to "be clear about the application of excesses and deductibles and limits" to deal with the systemic risk involved in potential disruptions when a prefabricated or modular unit needs on-site repair.
Climate change is a reality that poses risks to construction insurance, and Kane noted that this issue was on the agenda at this year's International Engineering Insurance Association conference.
"The 'secondary perils' is the buzzword for reinsurers. And you can see that in the loss profile that we're seeing from predominantly severe convective storms … basically rain causing huge losses in all lines of property insurance and engineering construction," he explained.
Construction insurance brokers can help mitigate climate risk by providing good advice on programme structures and markets, Kane said. Brokers have to discuss risks with clients and "think about the design of buildings and the temporary weather protections to be able to plan for more severe weather events". Insurance brokers should also ensure that clients are working closely with expert risk-control engineers. As greater technical oversight is necessary to assess large risks, he urged brokers to engage with the market by gathering information from clients at an early stage and discussing effective solutions with insurers.