Building claims under pressure from surging labour and materials costs | Insurance Business UK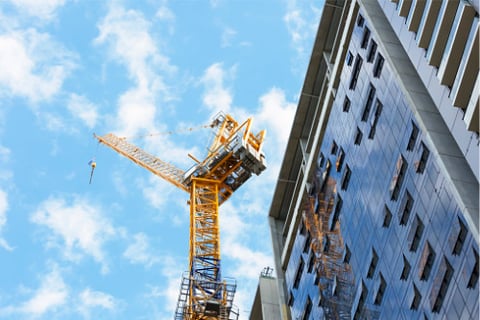 Insurance claims for property repair and reconstruction are being significantly impacted by raw materials and labour shortages, according to a report from loss adjuster Woodgate & Clark.
In September, overall material and wage costs were 19.6% higher than 12 months earlier, based on Building Cost Information Service figures. Tender costs are also increasing, with builders and contractors expecting contractual delays caused by material shortages and further increases in material prices. The lack of competition is also fuelling an increase in profit margins, the report said.
According to Woodgate & Clark's chief surveyor, Phil Howlett, labour rates have increased as a result of demand outstripping labour supply. Most trades have increased their rates due to being overwhelmed with work and a shortage of skilled trades. Furthermore, many Eastern European workers have left the UK as a result of Brexit, with the South East of England particularly affected.
"The trend appears to be a rapid rise [of construction and materials costs] continuing throughout the rest of 2021 and into the first half of 2022 with the rate of increase levelling out in the second half, resulting in an overall increase of at least 30%," Howlett said. "A retraction in costs may happen at some point as work available diminishes, new organisations enter the market and supply chain problems are resolved, but we don't anticipate a return to pre-2021 levels. This is a significant challenge to the commercial claims profession, so we must collaborate and apply our collective professionalism and experience to ensure that the costs are managed transparently and any attempt to take advantage of the climate is identified and prevented."
These factors affecting the construction industry have an effect on consequential losses, such as business interruption (BI), alternative accommodation and loss of rent.
"We are exploring alternative repair options to mitigate the total claim costs and not analyse building costs in isolation," Howlett said. "For example, it may be beneficial for the overall claim costs to adopt a more expensive repair option if this will achieve a significant reduction in a BI indemnity period."
The report found the following reasons behind soaring costs for repairs:
Individuals having more disposable income due to COVID-19 preventing foreign holidays, particularly in respect of domestic projects and cosmetic refurbishment
Reduced manufacturing capacity due to furloughs and self-isolation
Shipping difficulties due to COVID restrictions on the movement of goods, ports, quarantining, etc.
Difficulties in delivery of goods due to a shortage of lorry drivers, as well as furlough, self-isolation and travel restrictions
Rapid increase in new construction, which is at its fastest in over 24 years and with output growth at its strongest since September 2014
Existing shortage in labour force, especially skilled, further exacerbated by Brexit and COVID travel restrictions
Operational costs encountered as a result of social distancing, furlough and self-isolation
The rise in DIY activity during lockdown has also led to shortages of materials such as fencing, decking, sand and cement
"Brexit is a key factor, as 60% of imported construction materials into the UK come from the EU," Howlett said. "Changes in the way these are being brought into UK have also contributed to the delays, shortages and price increases."
In response to this, Woodgate & Clark said it has improved its approach to building restoration after insurers have accepted liability.
"We consider the combined effect of tender value, lead-in time and contract period on the overall cost of the claim to include any business interruption and alternative accommodation/loss of rent," Howlett said. "We are working closely with our clients, and this report has been designed to advise insurers how we are helping to reduce unnecessary repair costs."