Munich Re unit expands engineering services | Insurance Business UK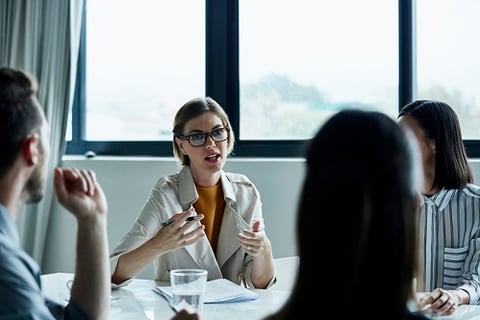 Specialist insurer HSB, a Munich Re firm which provides inspection and risk management services, is widening its engineering offering with the introduction of consultancy services designed to help businesses become more efficient.
"We know that businesses are looking to optimise efficiencies, reduce costs and, most importantly, operational downtime," said HSB engineering services director Paula Homan when the rollout was announced.
"The launch of our new consultancy services is part of our strategy to make equipment not only compliant and safe for use, but to provide our customers, across all industry sectors, with additional added value services to help them improve the overall health and life of their equipment, and safety of their employees."
The new offering spans equipment condition and performance services, which feature leak detection using vibration and thermography technology; vertical transportation services, which cover the complete lifecycle of a lift or escalator; and health and safety services, which involve areas such as lighting, noise, work equipment, and safety management.
Technical director Gareth Bendelow noted: "Our suite of consultancy offerings use the technical expertise and experience of our engineers to deliver competitive and compelling services that offer real and tangible benefits to customers.
"Having the ability to understand how equipment assets are performing and where equipment might be failing is a key benefit for businesses looking to optimise equipment and operational efficiencies."
In the UK and Ireland, HSB offers coverage for construction, equipment breakdown, cyber and computer, and energy.