Swiss Re sheds light on impact of 'constructech' to risk landscape | Insurance Business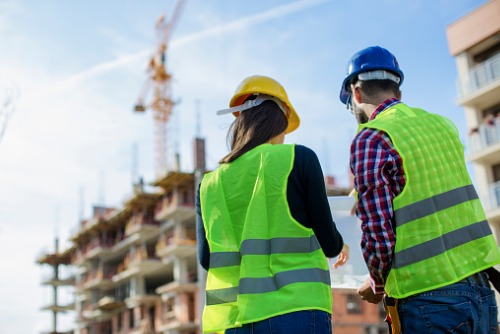 You win some, you lose some. The latest sigma study from the Swiss Re Institute has found that while technological innovations promise benefits for the construction space, not only are new risks certain to tag along but also there will be changes to the nature of traditional threats.
Pros include enhanced monitoring and management of engineering-related risks, as well as increased productivity and accuracy in the case of robotics. Tech-led construction start-ups, or constructechs, have also been on the rise – opening doors for digital opportunities in the industry.
"When the various technologies are combined, it could one day lead to unmanned construction and civil engineering sites, perhaps as soon as 2050," read the sigma report. "Instead, robots will be using dynamic new materials to build structures with drones constantly monitoring the site to inspect the work and identify or solve problems as they arise."
However, on the flip side, there are cons that could impact the risk landscape.
"Remotely accessible systems, like BIM (Building Information Modelling), project management software, and autonomous vehicles can create opportunities for cybercriminals to breach defences," said the Swiss Re Institute. "Data from integrated robotics that assist in builds, drones that monitor worksites, and IoT technologies could be vulnerable without their owners' realising it.
"Technological innovations can also change the nature of traditional perils. Getting pre-fabricated building modules on site creates unique logistical challenges. Pre-fabricated units that include interior designs should not be exposed to weather, which makes transporting, delivering, and storing them risky."
The report also noted that the adoption of high-value electronic and computer equipment in construction and engineering could affect the potential scale of damage in the event of an accident.
"Likewise, the expansion in scope of insurance to include more financial-related/non-damage risks may mean that even though the frequency of losses may be permanently lower going forward, the severity of claims might remain significant," it said. "This is especially the case as global industries become increasingly interconnected, reflecting the higher potential for losses from the same incident to accumulate."
The report also highlighted the key role played by engineering insurance in supporting economic activity, pointing out that many large construction and infrastructure projects could not be undertaken without such policies. For instance, Swiss Re said the use of industrial machinery would be "severely constrained" if operators were unable to protect themselves against losses.
Related stories:
The insurance risks with building World Cup stadiums
Lessons to learn from project insurance confusion