Treasury responds to calls for regulation of price comparison sites | Insurance Business UK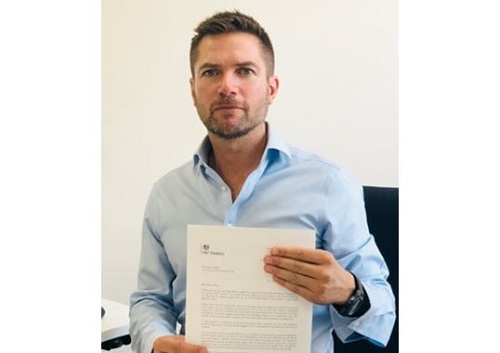 HM Treasury has rebuffed calls for greater regulation of price comparison sites after an insurance director claimed that the websites are causing a "huge insurance shortfall" in the UK construction industry.
Mark Herbert (pictured), the MD of specialist provider Construction Insure, had written to the Government calling for the regulation of comparison sites, warning that as many as half of all construction contractors could currently be underinsured.
Herbert, who urged in his letter that the use of a commercial insurance broker should be compulsory for all independent trade workers, said the websites encourage buyers to choose their insurance policy based on price, leaving many with inadequate cover. He warned that this is leading to "massive risks" for the property developers, homeowners and councils who employ them.
In response, officials from the Treasury said that the Government "does not prescribe the terms, conditions or price that insurance companies may set when offering insurance."
The reply, which thanked Herbert for raising his concerns, went on to say that it is for individuals to decide what risks they would like to be insured against, and for insurers to decide what they are willing to cover.
"The respective capabilities of insurers to legitimately assess risk is a key element on which they compete and government intervention could distort the functioning of this market. This competition is important and should lead to better products and lower prices for consumers overall," it read.
Commenting on the Treasury's response, Herbert said he would continue to lobby for change.
"It's good to be acknowledged by HM officials and to understand their position on the issue, however I still feel there is a lot more that should be done to combat this very serious problem and I will continue my efforts to influence change for the building and construction sectors to close this insurance shortfall," he said.
Herbert said he believes it is unreasonable to expect those in the construction industry to understand their insurance needs as well as a specialist broker would.
"It's like me doing my own loft conversion or extension, how would I know what to do unless I was given professional guidance and not an internet guide I have found on Google?" he said. "Insurance is a serious business and if a contractor doesn't have adequate cover it could be hugely dangerous to all parties involved in a build."
Herbert stressed that many of the policies found via price comparison sites are "cheap for a reason" and leave the contractor exposed.
"The small print is filled with caveats and usually they only provide a minimal level of cover, often not adequate for the work the contractor does every day," he said.
"A commercial broker on the other hand really gets under the skin of his or her clients. They find out exactly the nature of the work undertaken and can offer a policy which genuinely protects the contractor."
Related stories:
Insurer's MD calls for price comparison website ban
PIB Group continues acquisition spree, buys UK broker Wheatley Wright