Insurer's MD calls for price comparison website ban | Insurance Business UK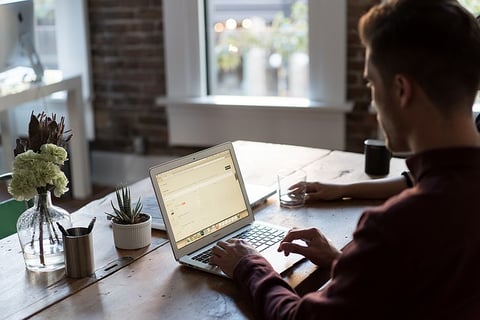 Insurance brokers will be the first to tell you that while price comparison websites may help customers find the cheapest deal, they often miss the mark on finding the right deal for their needs. Now one insurance MD has become so concerned about the situation that he is calling on Housing Minister Dominic Raab to issue a ban.
Mark Herbert, of Construction Insure, is worried that comparison websites being used by contractors, including roofers, electricians, independent builders and plumbers, is leading to a significant insurance shortfall within the construction industry. Indeed, he is concerned that potentially around half of all UK contracting firms do not have suitable insurance in place to cover their works – creating massive risks for those that employ them.
"Insurance is a serious business and if a contractor doesn't have adequate cover it could be hugely dangerous to all parties involved in a build," said Herbert. "Many contractors operate as sole traders rather than limited companies so if they were sued for inadequate work and found themselves uninsured they could lose their home and all their assets as well as their business.
"It really is that serious, yet many tradesmen and women underestimate how vital insurance is.
"Many visit comparison sites, tap in the minimal amount of information needed for the cheapest quote and then they're given an insurance document that looks the part when presented to customers."
As such, he wants Dominic Raab to introduce legislation that would prevent price comparison websites offering their services to contractors. He believes a change in law is necessary to stop them being enticed into cheap deals.
"These policies are cheap for a reason," he explained. "The small print is filled with caveats and usually they only provide a minimal level of cover, often not adequate for the work the contractor does every day.
"A commercial broker on the other hand really gets under the skin of his or her clients. They find out exactly the nature of the work undertaken and are able to offer a policy which genuinely protects the contractor.
"With a broker, it isn't possible to get an instant quote because each case is different. They take the time to speak to clients and find out the full information to make sure they are fully aware of the insurances they need."
Do you believe that Herbert has a point? Would you support a ban on comparison websites for the contractor segment? Leave a comment below with your thoughts.
Related stories:
Swiss Re sheds light on impact of 'constructech' to risk landscape
The insurance risks with building World Cup stadiums