Can the machines beat underwriters? Not yet says AIG | Insurance Business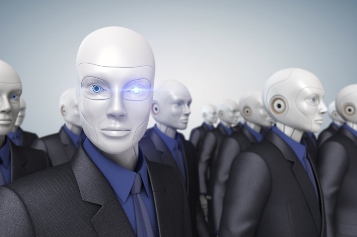 Mop the floors at 3 am to prevent slips and falls.
Workers with carpal tunnel syndrome shouldn't be rushed back to work lest they suffer a repeat injury.
American International Group (
AIG
) can make these recommendations to clients and keep its daily payout of $75 million to policyholders predictable not only because they use data mining and analytics to pore over seemingly infinite reams of data. According to a Wall Street Journal report AIG continues to employ the human touch, especially in underwriting, where risk is often unpredictable and highly nuanced.
"The approach reflects the company's belief that human judgment is still needed in sizing up most of the midsize to large businesses that it insures," journalist Leslie Scism wrote.
"There's definitely an element of human touch," Brett Herrman, a "technical underwriter" at AIG, told WSJ. "We're diving in on detail and collaborating as a team."
However, having humans in the equation has not stopped companies from investing ever more dollars into their analytics armada.
Citing a recent Accenture survey, WSJ said that 37% of 550 insurance executives have plans to invest "extensively" in machine learning over the next three years while another 44% expect to make a "moderate" investment.
"Insurers are doubling down on their efforts to combine their human intelligence with the fast, effective decision-making capabilities of machine intelligence," John Cusano, Accenture's global head of insurance, said in the report.
Scism also explains that algorithms work well for standardized policies, such as for homes, cars and small businesses. When risks are similar enough the computers cancrunch the numbers and get close enough results. The human touch, however, becomes an essential ingredient in the underwriting mix as business gets bigger. Less frequent similar policies need greater individual attention and errors can be far more costly.
Related stories:
SME risk management platform TrackMyRisks rolls out
Insurance giant asks 16,000 staff if their jobs can be done by robots