"Huge growth potential" for UK cyber market, says HSB Insurance | Insurance Business UK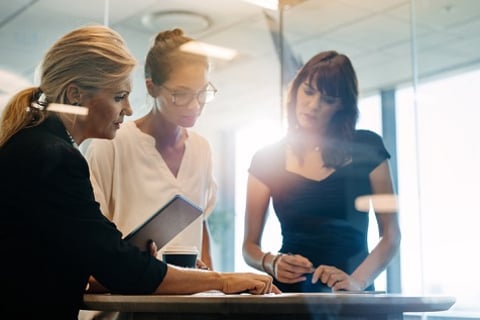 The UK cyber insurance market is set to see significant growth as the expansion of technology drives exposures both commercially and for consumers, according to HSB Engineering Insurance.
We are seeing an increase in the frequency of cyberattacks and a rise in cyber crime in general, particularly around targeted phishing and ransomware attacks, says Paul Cullum, alternative distribution manager at the Munich Re-owned firm. Add to that the crackdown on data protection in the form of the General Data Protection Regulation (GDPR), and there is an increasing interest in the cyber insurance market, Cullum told Insurance Business.
The cyber market as a whole has been largely tailored to bigger companies until recent years, but according to Cullum, SMEs are finally getting a look in.
"Two or three years ago, certainly in the UK, it was highly focused on the more corporate end of the scale, which is where all of the high-profile incidents tended to be occurring," he said. "One of the biggest changes we've seen is the increased focus away from dealing purely with the corporate side of things, and an increase in producing more solutions aimed at the mid-market, SME-level, and consumers too."
In the past, the insurance industry tended to take a top-down approach that saw SMEs being offered cut-down versions of cyber insurance policies originally designed for corporates – resulting in premiums that were too high and conditions that were not fit for purpose.
"We identified that we needed to take a bottom-up approach to the SME market, not a top-down one, and that our terms and conditions (T&Cs) needed to reflect the reality of life for an SME," Cullum said.
Rather than draw up demanding T&Cs that can often be prohibitive for small businesses, HSB takes a carrot rather than a stick approach, he continued.
"It's very easy to put conditions in that say, you must do this or that, but ultimately you could end up in a situation where you're creating essentially useless products for SMEs," Cullum explained.
As well as an expanding commercial market, the prevalence of technology in the home means that consumers are a growing target for cyber crime.
"We are likely to see a significant increase in cyber exposures over the coming years, particularly with the introduction of more Internet of Things and connected devices," Cullum said.
"One area in which people are still quite significantly unaware, in both the commercial and domestic arena, is that we are increasingly connecting up all sorts of devices which we wouldn't have dreamed of only a couple of years ago. All of those connected devices around the house, for instance, create new exposures."
Overall, Cullum says there is still "huge growth potential," in the UK cyber market, particularly within the SME segment which he says remains significantly underserved in terms of cyber insurance generally.
"From that point of view, I think the future of cyber is pretty secure, because the risks are only going to increase over the coming years – both domestically as well as commercially," he added.