Lloyds Bank customers targeted by sophisticated scam | Insurance Business UK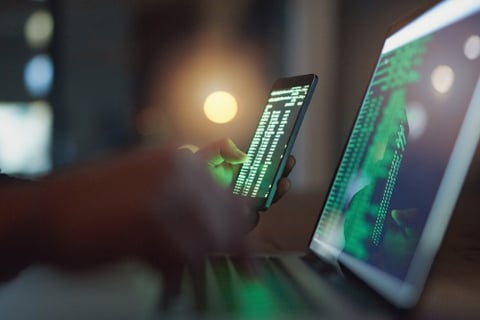 Cyberattackers have bombarded Lloyds Bank customers with a sophisticated email scam, according to litigation practice Griffin Law.
Griffin Law revealed that around 100 Lloyds Bank customers have already reported receiving either SMS messages or emails from cyberattackers who used the bank's official logo and branding and warned them that their bank account had been compromised.
Lloyds confirmed the existence of the scam in an online statement: "This isn't a genuine message from us; it's a scam. If possible, could you please forward this email or text message to us at: [email protected]?"
Cyber expert Chris Ross, SVP International, Barracuda Networks, warned customers that hackers often hijack the branding of companies to steal confidential data from unsuspecting victims.
"These scams can be very convincing, making use of official logos, wording, and personalised details to lull the individual into a false sense of security. In most cases, the victim will be directed to a fraudulent but realistic-looking website, where they are urged to enter account details, passwords, security codes and PINs," he said.
"Phishing attacks like this pose a huge risk both to individuals and the companies they work for, especially if hackers gain access to a business bank account. Tackling this problem requires robust policies and procedures, as well as the latest email security systems in place to identify and block these scams before they reach the inbox."
Donal Blaney, the founder and managing director of Griffin Law, added: "Banks and the police need to do far more to protect vulnerable members of the public from these scams. They have the money to do so. Why aren't they doing more?"