The past, the present and the future of the cyber insurance space | Insurance Business UK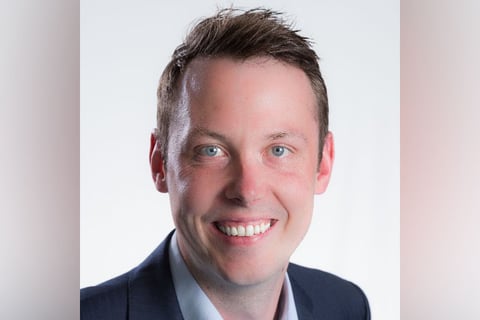 It stands to reason that any and every industry has its own unique quirks, machinations and history that is only really clear to those who have spent substantial time building a career within its reaches. Having spent the best part of 20 years working in the cyber security space, Tom Spier (pictured), commercial director, global markets, at Cyberscout, has seen the evolution of the cyber insurance space and how this has occurred in a very similar way to a different kind of product.
Find out more: Learn everything you need to know about Cyberscout here
Looking to the development of modern-style fire insurance in the late 17th century, with insurance companies providing fire brigades to those individuals and businesses that had purchased a policy, the similarities between this and cyber insurance become clear. Back then, Spier said, a fire service was simply not something that the government provided, nor was there any on-demand access to such services.
"So, the insurance industry came up with a mechanism to allow people access to such services at a commercially acceptable rate through an insurance policy," he said. "And that's really what's happening in cyber insurance now."
The history of any sector inevitably bleeds into the present day and, in much the same way that the fire insurance space attracts a range of individuals all looking for an opportunity to make a measurable difference to consumers' lives, cyber insurance continues to attract a diverse blend of talent.
Read more: Cyberscout reveals its 2021 predictions for the UK cyber insurance sector
"I think cyber security and insurance are not necessarily skill sets that naturally sit together," he said. "Sometimes those two industries can attract different personality types and different characters. And actually, that is something that I love a lot about working in the cyber insurance industry – that diversity of thought which exists in the market.
"There's people from very system- and IT-focused backgrounds, people from security forces-focused backgrounds and there's people from that traditional insurance underwriting background. I do think this is what has driven a lot of the innovation here. So, provided the industry keeps looking at being a broad church and being an industry that has a really diverse thought base as a benefit, then we're going to be able to continue to recruit the people that we need, into the right jobs."
Spier noted that, when it comes to talent acquisition, the real risk facing the cyber insurance sector lies in any change of focus regarding what it means to be a cyber security professional. If the sector attempts to bring in new talent in a more prescriptive way where everybody needs to be specifically trained, and where employees are expected to roll off the production line looking and behaving in exactly the same way, then it is going to run into a talent capacity problem. The answer is for the industry to remain open-minded about where good people can be found and what differing skill sets can bring to a team.
2020 brought a whole swathe of new conversations regarding diversity and inclusion to the insurance profession, with research from the Chartered Insurance Industry (CII) late last year revealing that 19% of surveyed companies set talent attraction talents based on gender. There is clearly still room to grow in the industry when it comes to inclusive hiring but Spier noted that, while cyber is by no means perfect, it has a better track record than most of the industry.
"If you look around the London Market," he said, "there are as many female heads of cyber as there are male. And generally, if you look into a [cyber] conference room, it's probably the youngest average age and the most ethnically diverse audience that you will get at an event around Lime Street throughout the year. Now, there's more that we could do on this, there's always more that everybody can do, but it's one of the areas where I've always felt that the cyber market was maybe slightly ahead of the rest of the insurance market."
The future of the cyber insurance industry resides with its people and, from Spier's perspective, that future is in safe hands. The number of people that have an interest in the insurance industry and also in cyber security is sizeable, he said. In addition, the number of people looking to combine those interests is large enough that, given the way the industry is responding to increased demand for cyber security services, there is a strong likelihood that a steady supply of both jobs and talent will remain available going forward.