What is the next-generation approach to cyber risk in the UK? | Insurance Business UK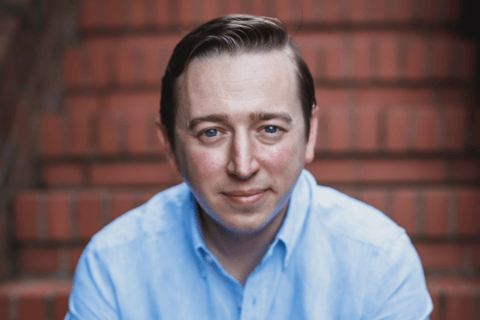 Joshua Motta (pictured), co-founder and CEO of leading cyber insurance security provider Coalition, has a clear message for the UK market – Coalition is here and it's here to help solve cyber risk. Solving cyber risk is the mission of the San Francisco-headquartered company, he said, but important to note is what that actually means – it is not eliminating security failures but rather helping organisations survive them.
Read more: Allianz strengthens its cyber insurance offering via multi-year partnership with Coalition
It is a mission made possible by Coalition's unique business model which blends providing insurance services with proactive cyber security solutions. This is referred to as "active insurance", he said, and differentiates the value the firm can bring its clients, which include commercial entities, non-profits and places of worship.
"Traditional insurance products are the types of things [organisations] purchase and normally set on the shelf, where they collect dust," he said. "And there's really no value these organisations can get from these products until something bad happens, in which case they get immense value. What separates us is that we're delivering value to our customers throughout the entire life of their risk.
"We're continuously monitoring these organisations and their security and continually assessing the increasingly digital risks that they face as all businesses become digital businesses. And we have the ability to help them prevent a loss from happening in the first place."
In addition, Motta highlighted that Coalition's state-of-the-art incident response services plug the gap that many businesses globally have found exists in the response of traditional emergency services to the victims of cyber crime. Coalition boasts an entire team of digital forensics experts and instant responders on standby to help customers contain or mitigate the severity of a loss.
"We help them get back in business, which it turns out they want the most, even more than the financial recompensation that insurance companies traditionally provide," he said. "We're able to help with that operational recovery, ahead of the financial recovery. So in that way, we're really working with our clients before, during and after a loss. Today, we have over 140,000 organisations that use our products and services while over 100,000 purchase insurance from us."
With a team of around 750 people spread across the world, Coalition has offices in San Francisco, New York and London, with the latter being its first international outpost. As one of the largest writers of cyber insurance in the US, and increasingly Canada, expanding into the UK market was a natural next step, Motta said, as it hosts the second-largest market for cyber insurance.
"It is a natural place for us to focus our energy and efforts," he said. "Although we've not had a formal office here before, we have long been a Lloyd's coverholder and long been a participant in the London market, so we have quite a bit of familiarity with it. And as with all great things in a start-up, it starts with a great team.
"Through the relationships we've built by having a presence here in the London insurance market, we've been able to recruit a really phenomenal group of individuals as our founding team - I was also able to bring on one of the most long-standing executives from Coalition in the US who was interested in a new adventure here in the UK."
Bolstered by several high-profile cyber specialists, the team in the UK is starting from a very strong vantage point, Motta said, and everything has come together at the right time. Of course, he added, cyber is a line of business that is somewhat uniquely agnostic to geographical boundaries and Coalition has always collected underwriting data on a global basis. Its products are created along the same grounds on which all organisations are using technology in that they traverse geographical boundaries.
Read more: Global cybersecurity spend to reach US$23 billion in 2022
Integral to Coalition's plans to expand across the UK market is its emphasis on the role brokers have to play in solving cyber risk. Brokers have a trusted and established relationship with businesses of all sizes, he said, and they're always looking for new risk management solutions to bring to those clients.
"Brokers are integral to our model, we exclusively work with brokers in the United States and that's the same strategy here in the UK," Motta said. "We view the broker as much our customer as the policyholder themselves. And so, what we're trying to do is turn that broker into a superhuman by giving them all the tools they need to be more successful in selling this product."
This approach is a win-win for the market, Motta said. It's a win for the ultimate policyholder as he believes that all businesses need to have this product. Whether it's from Coalition or somebody else, cyber insurance is a must-have even though it's not legally compulsory in any country at this time.
It's also a win for the broker, many of whom are struggling to place cyber insurance today either because they don't understand the product and what it covers, or because they're struggling to communicate what it covers to policyholders, much less why policyholders need it. It's easy to dismiss cyber crime as something that only happens to large organisations, he said, but it's critical to bear in mind that the attacks which make media headlines do so because they are large and extraordinary.
Read more: Cyber insurance sees pricing surge – Marsh report
"The smaller attacks happening every day are equally devasting to businesses," he said. "And that's something we're uniquely equipped to overcome. One thing that's unique about Coalition is that whenever a broker generates a quote, it doesn't just generate an offer of insurance but a cyber risk assessment that's tailored to that business. We do a full risk assessment of the internet-facing security of that company - their attack surface - as we call it.
"We also model out the risk in the form of an Exceedance, so we can tell them that for an organisation that looks like them with a similar number of employees in a similar industry with a similar turnover – this is what the median loss looks like, etc… This can help them understand just how bad it can get, but also help frame how much insurance they need, which is something brokers need feedback on as well."
Coalition is able to leverage all the data it collects to empower its brokers to help them deliver a free risk management solution which offers timely advice and accurate data on how much insurance to purchase. Framed by these insights, this theoretical information becomes real to businesses and brokers alike, he said, and so becomes a lot easier to understand.
"And of course, the conversion rates for brokers go up dramatically," Motta said. "In fact, one of our largest trading partners in the US said that they had a 400% increase in purchasing conversion, using Coalition over any other carrier they work with because there's just more value to sell. And those risk assessments made it a lot easier for the broker to communicate how cyber insurance can be an effective tool to manage this increasingly pervasive risk."