Why tech companies need specialist insurance covering cyber risks | Insurance Business UK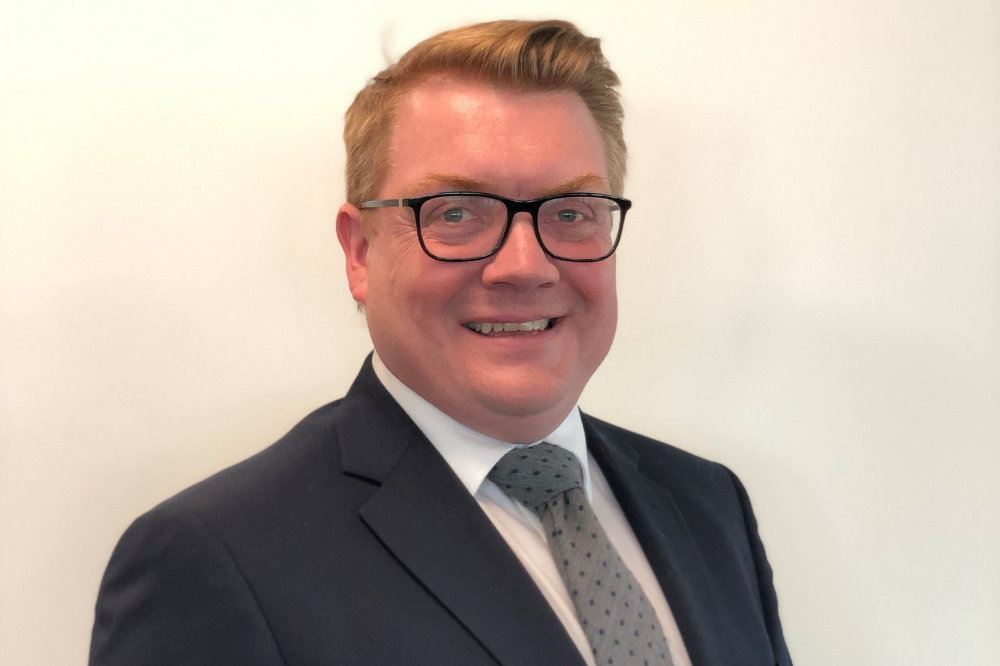 When the UK first went into lockdown in response to the COVID-19 pandemic, businesses of every size were forced to move rapidly to adopt remote working tools and, a year later, these provisions are still in place. In the early months of lockdown, the cyber threats and exposures of businesses, particularly those in the tech sector, were a well-documented concern - but recent research has revealed that this remains a pressing issue some 12 months into the crisis.
Find out more: Discover the MarkelTech proposition here
A report recently conducted by the Ponemon Institute found that while over two thirds (69%) of UK technology companies suffered a cyberattack last year, 59% of IT and technology firms in the tech sector say they have insufficient budgets to cover their cyber security needs. Such statistics are a timely reminder of the crucial role that specialist technology insurance which covers cyber risks plays in the business continuity of tech companies, according to Markel UK's technical line manager Simon Webster.
It was Markel UK's recognition of the future of tech insurance, and its deep sector knowledge, that led to its creation of MarkelTech, a bespoke sector proposition that has been designed for companies that innovate, design, develop, manufacture, supply or support technology products, or services. MarkelTech's specialist insurance package is designed for a range of businesses from start-ups to emerging and SME companies and includes 12 specialist sections of cover, including cyber.
MarkelTech was launched the year before the pandemic outbreak, but COVID has only served to accelerate a new wave of innovation in businesses of every size across every industry, leading to a corresponding requirement for tech solutions supporting these businesses.
Innovative businesses require innovative insurance that can evolve alongside them, Webster noted and, from working side by side with tech businesses throughout the pandemic, Markel UK has seen first-hand how it created ideal conditions for cyber criminals. Cyber threat actors are using COVID as a front in phishing emails to appear to be from trusted sources, or by utilising the uncertainty that the crisis has caused to create a sense of urgency that encourages users to click malicious links.
"As many of us are already discovering, working from home means receiving a high volume of messages on different devices/apps, and rapidly adopting new business processes without routine IT support," Webster said. "It is far easier for employee errors or network security to be exposed under these circumstances. This opens the door to cyberattack or a malicious data breach. Ransomware attacks are likely to increase and become more damaging to a business's ability to trade."
It stands to reason that employees will find themselves sharing personal or confidential data outside what would have previously been the traditional business network as they embrace new channels of communication. Webster noted that for many businesses this represents a delayed risk – meaning data protection concerns may arise several months down the line.
The right cyber policy will include cyber crime coverage, Webster noted, which can be further extended to cover social engineering in cases where no hacking has occurred. Cyber liability cover will cover a tech business against claims wherein its communications are hijacked to initiate payment fraud. Cyber or data breach response will offer emergency IT and legal support, as well as access to PR crisis management. Meanwhile, business interruption coverage will cover the increased costs or loss of profit ensued by any downtime, which might be made worse due to routine access to servers or hardware being impacted by the COVID lockdown.
Read more: Markel UK on the key challenges the COVID crisis is creating for brokers
With so many disparate concerns converging on tech companies at the same time, and with Markel's own analysis of the sector revealing that most tech businesses do not have the appropriate level of cover for their unique requirements, businesses should act now to explore their options.
The COVID crisis has created a delicate ecosystem wherein as more businesses realise the risks they face while home working, there is a growing demand for support and cover from tech companies. This is creating increased demand for innovative tech insurance services which, in turn, are crafted in accordance with the expertise offered by the broker who is familiar with the challenges their clients face and the unique requirements they have from their tech insurance services. Webster concluded that the sector represents a huge opportunity for those brokers that are able to provide a specialist tech solution to their current and prospective clients.
MarkelTech is here to help technology companies navigate their commercial challenges, enabling them to focus on growing their business.
To discover more about the MarkelTech proposition, download Markel UK's tech business lifecycle eBook.