Markel targets £184 billion sector with new offering | Insurance Business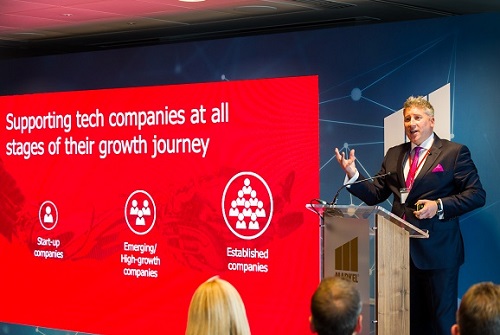 Insurance provider Markel has made the smart move of leveraging the growth of a thriving sector in the UK – rolling out a new proposition for start-ups as well as both emerging and established SME companies in the technology, IT and communications, and medical technology space.
"The UK's technology sector is worth £184 billion, and generates an annual GWP (gross written premium) of £150 million for the insurance industry," stated Markel's UK sales and marketing director Nic Brown (pictured) during last week's launch which saw more than 200 brokers and industry practitioners in attendance.
"Markel is already a significant player in this market, but we're setting out substantial growth ambitions with this product launch. There are thousands of businesses in this sector who require insurance coverage that is relevant to their unique circumstances and many are not getting the cover they need."
Called MarkelTech, the new specialist insurance and business services package will cater to firms that innovate, design, develop, manufacture, supply, or support technology products or services. Features include services for debt recovery and contract review; research and development grant funding and tax relief advice; as well as round-the-clock legal support.
"We will continue to push the boundaries of what are considered normal insurance offerings, enabling customers to have access to critical business support services as well as relevant and reliable insurance coverage," added Brown.