Allianz to stop insuring coal companies amid mounting pressure | Insurance Business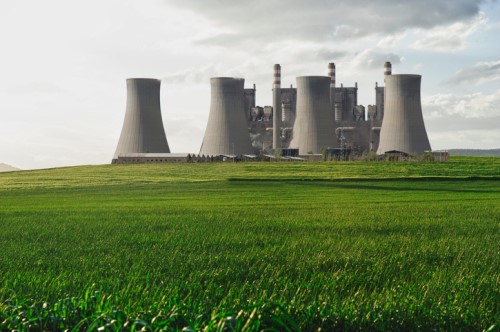 Allianz has announced that it will no longer insure coal companies and will limit its investments in the industry, amid mounting pressure from environmental campaigners.
Europe's biggest insurer revealed today that it will no longer provide stand-alone insurance coverage for single coal-fired power plants and coal mines, it will ban all companies planning to build more than 500 MW of new coal capacity from its investment portfolio, and will phase all coal risks out of its business by 2040.
The move comes just days after the Paris City Council passed a motion urging European insurers and reinsurers to ditch their support of the coal industry in Europe and in Poland in particular, calling out several insurers directly, including Allianz.
The Allianz Group said it is "significantly expanding its climate strategy," and said its newly-announced commitments will actively support the global change to a low-carbon economy over the coming decades.
"By 2040, in a step by step process, Allianz will have phased out both its proprietary investments in coal-based business and its insurance coverage of such risks. In addition, the company will reduce the carbon footprint of its business operations by 2040, for example through a higher proportion of renewable energies in electricity purchase," the insurer said in a statement.
CEO of Allianz SE, Oliver Bäte, added: "Climate change generates enormous economic and social risks. It is already harming millions of people today. As a leading insurer and investor, we want to promote the transition to a climate-friendly economy."
The Unfriend Coal campaign, a network of NGOs and social movements calling for insurance companies to divest from and cease underwriting coal, called Allianz's plan a "bold step," which "reinforces the shift of the insurance industry away from coal and increases the pressure on industry laggards to adopt coal exit policies as well."
Peter Bosshard, a coordinator of the campaign, said: "The insurance industry is uniquely placed to support the transition away from coal, and four global insurers have now decided to shift away from coal. We call on Munich Re, Generali, AIG and other climate laggards in the industry to also stop insuring and investing in coal projects."
One campaigner also urged Allianz to go further in its divestment from coal.
"Allianz's consequential divestment strategy sets a model for other large investors such as Aviva and Prudential. Like other leading insurers, Allianz should, however, include the more than $1 trillion it manages for third parties in its divestment policy," Lucie Pinson, the European coordinator of the Unfriend Coal campaign, said.
"Since 2017, AXA, Zurich, SCOR and now Allianz have decided to stop insuring some or all new coal projects, and Swiss Re has announced that it will adopt such a policy soon. So far 16 insurers have divested an estimated $22 billion from coal companies."
Regine Richter, a finance campaigner with German environment and human rights organisation Urgewald, added: "It is significant that the world's largest insurer has set a target of bringing its coal coverage down to zero. Allianz should however commit to a more ambitious sunset period than 2040."
Related stories: