RSA on working with brokers to highlight the need for environmental insurance | Insurance Business UK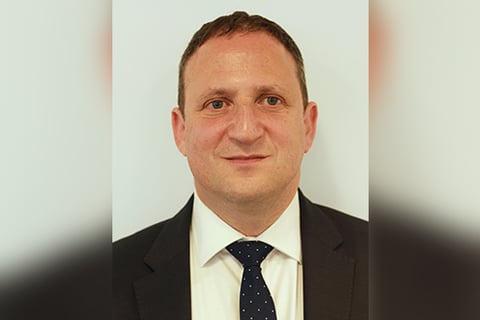 "We are not a polluter". This is a phrase which, as the environmental lead underwriter for RSA, Alan Shaw (pictured) is highly familiar with hearing from clients and potential clients. However, as he noted in a recent interview with Insurance Business, the question of which businesses are polluters runs a gamut as wide as the question of what actually constitutes as a pollutant. A common misconception, he said, is that because a business is not a petrochemical company or a steelworks or a coal power plant it cannot be a polluter. The truth is that pollution can be associated with a lot of different substances, sometimes even those as innocuous as milk or alcohol.
Read more: Environment Agency lifts the lid on £2 million flood defence refurbishment
There are certain areas of insurance cover where it is harder than others to convince businesses of the need to make sure they are not exposed due to the lack of a legal requirement for cover. Much like cyber, environmental insurance has to combat the dichotomy that it is not a legal requirement while the ramifications of an uninsured event can be devasting for the impacted business.
"It's often more of a severity loss rather than a frequency loss," Shaw said, "though since the environmental market has started to write many more operational policies rather than policies that only look backwards, over the past five years, the number of claims and pollution incidents has been steadily increasing year on year. So severity is one of the major issues, complexity is another major issue and frequency is on the increase."
Shaw highlighted that the environmental insurance market is steadily growing annually, especially within the London Market where the focus is slightly different from the international markets or the regional UK markets. The number of policies and gross written premium for this sector is increasing steadily rather than rapidly, he said. Now, it has become important to examine the impact COVID-19 may have on businesses exploring new areas of exposure.
"There's two main areas there," he said. "I think people are going to look at their insurance programmes with a bit more depth, they probably don't really think about it too deeply year on year as it's not something people get excited about. But now, they've been exposed to something that's completely different and they will probably check to see what other exposures they have, and take a bit of time at their next renewal to think about their risks with a bit more clarity and a bit more depth. And I think they will probably rearrange their programme slightly to cover different risks.
"The other area is that these sites have been unoccupied for some time or working at lower volumes. And [examining] some of the risks attached to increasing throughput again, or visiting sites and starting up machinery that hasn't previously been used in months is a really interesting area."
For Shaw and his team, a key focus is on working closely with RSA's regional underwriters in the liability and property sectors to make sure the business is not missing any opportunities. When environmental cover is combined with liability cover, he said, it helps ensure that there are no coverage gaps when a claim occurs. And when a pollution incident occurs, the last thing people need is insurers arguing over the nature of the claim. It is much better for all involved if there is a pollution policy in place which can respond to most outcomes of a pollution event.
Shaw noted that brokers have a crucial role in alerting their clients to the potential exposures that they face with regards to environmental risks and the severe implications that any such event could have on their operations. Brokers in the market are receptive to hearing the advice and guidance which RSA offers them, he said, which includes a variety of support services from presentations to thought leadership pieces.
Read more: RSA CEO, Scott Egan, on the importance of great broker relationships
"The caveat is that nobody wants to buy insurance, and everybody is looking at ways to reduce insurance costs," he said. "Brokers understand the risk but it's not always the top priority of their clients. And on that point, we tend to [address] issues such as soft pollution events as, if you do have a pollution event, the Environment Agency has quite strong powers of enforcement, of entering your site, and of interview under caution. If you have a pollution incident, your life will become very hectic, very quickly.
"And actually having an insurer at the other end of the phone line to support you through that because they understand the process [is invaluable]. The insurer will have a list of responders and loss adjusters, and people who can help you through the event, including the legal costs and the support of a legal team. And these conversations spark more interest in the broker and the client as they are hearing something that is slightly less technical so, therefore, they can talk about it with more comfort."