Zurich launches climate change resilience services in the UK | Insurance Business UK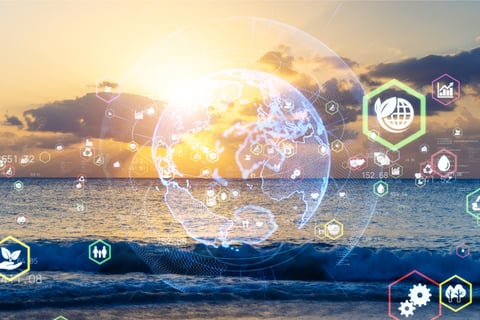 Zurich UK has launched a new climate change resilience service aimed at helping businesses better prepare for and withstand climate-related risks.
Combining data-led insights and modelling capabilities with technical expertise, Zurich Climate Change Resilience Services will help firms identify climate-related exposures and implement adaptations to increase their resilience and protect their bottom line.
Kumu Kumar (pictured), head of Zurich Resilience Services, said the increasing frequency and severity of extreme weather events is one of the most pressing concerns facing businesses today, and that this new service will help them assess "the physical consequences they face from natural hazards and strengthen their resilience to climate-related risks."
"With global reach, latest data and technology, and deep technical expertise, we can help customers identify potential climate vulnerabilities and put in place customised physical and organisational resilience solutions," Kumar said.
The consultancy service follows the successful rollout of the Global Climate Change Resilience Services by the Zurich Group. It is part of Zurich Resilience Solutions (ZRS), which launched in 2021 and saw double-digit revenue growth in the UK last year.
Helping businesses withstand climate hazards
Zurich's Climate Change Resilience Services combines climate change data with a company's global exposure and location data to develop scenarios of how climate change could impact their operations, a release from the insurer said. This data spans a range of perils, from weather events such as wildfires, windstorms, and floods, to climate effects including temperature and sea-level rises. It also covers a variety of climate scenarios and time horizons from today to 2100, in five-year increments.
In addition, Zurich offers mitigation and adaptation solutions for these risks, as well as providing guidance on how to implement sustainability measures at site level, and report these according to sustainability reporting frameworks.
The team behind the service is formed by experts in climate science, engineering, sustainability and risk management, including technical risk engineers with experience in natural hazard and climate risk exposures to specialists in climate change, earth and environmental sciences.
ZRS is rapidly growing its presence in the UK, having also launched new services for managing cyber, supply chain, and employee wellbeing risks in the last two years.
What are your thoughts on climate-related risks? How can businesses mitigate the impact of climate change? Feel free to share your comments below.