Zurich UK switches $1 billion of investment portfolio to new ESG benchmark | Insurance Business UK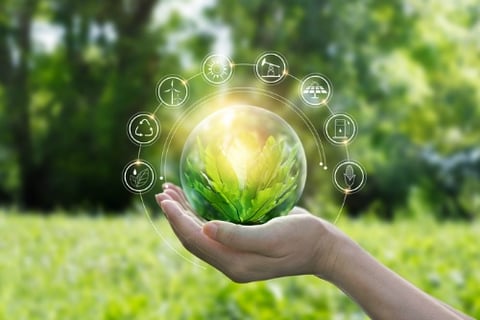 Zurich Insurance UK has transferred nearly $1 billion of its investment portfolio into a new ESG (environmental, social, and governance) benchmark.
The new benchmark, MSCI USA ESG Universal Sector Neutral Select Capped Index, delivers a 30% cut in carbon emissions of its constituents as well as enhanced ESG outcomes when compared to its parent index, MSCI USA Index.
A release stated that Zurich created the new index together with investment manager DWS and MSCI. Zurich switched almost $1 billion of its passive US equity mandates into a fund managed by DWS that tracks the new index and applies an additional screen which excludes companies that do not meet Zurich's ESG policy.
The new index assigns 629 companies an ESG score based on MSCI's ESG Ratings methodology. It will be managed, calculated, and distributed by MSCI. It will include companies based on MCSI's previous ESG assessments. Each company's score is combined with its market capitalisation, awarding a higher index weighting to those companies with a "good and improving" ESG profile, a release said.
Notably, the new index is "sector neutral"; this means that high carbon-emitting industries will have the same overall weighting in the index, but different allocations are made at the individual company level.
According to an analysis by Zurich, for every $1 million invested in the DWS-managed fund, exposure to financed carbon emissions drops from 58 tonnes to 41 tonnes – all without adversely impacting the expected returns or increasing risk.
"Climate change is one of the most pressing issues of our time. By reducing the financed carbon emissions from our portfolio and continuing to engage with companies, we aim to play our part in financing a more sustainable future," said Zurich UK chief investment officer David Thompson. "Weighting our investments towards companies that score highly on ESG principles can deliver both superior risk-adjusted returns for customers and more sustainable outcomes."
"2021 will be a critical year for climate action as we head toward the UN (COP26) conference in November. With a growing interest and need for solutions in this space, we were pleased to develop this index. MSCI ESG Indexes are designed to provide institutional investors with effective and transparent tools to integrate ESG and climate considerations in their investment portfolios and align their benchmarks with their objectives," added MSCI head of EMEA insurance clients Mark Guirey.