Flood Re opens scheme to MGAs | Insurance Business UK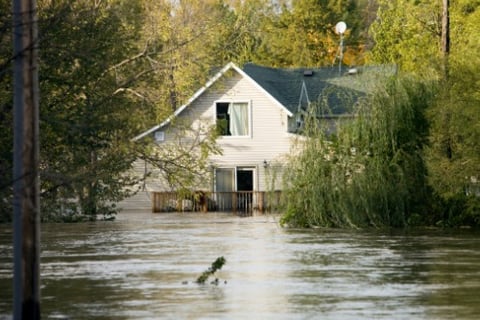 It's a massive week for the insurance industry in the UK with BIBA 2019 just around the corner – and announcements impacting the sector are flooding, yes pun intended, in.
Flood Re has announced that, from today, managing general agents (MGAs) will be able to send cede policies directly to the scheme on behalf of their insurer. The move marks a change from a previously complicated process that saw MGAs having to collate and send ceding data through an insurer in order to apply for a Flood Re policy.
In a statement released this morning, Andy Bord, the chief executive of Flood Re, outlined that with MGAs largely operating in niche and broker markets the new facility that allows MGAs to contact Flood Re directly should help increase the availability of the products.
"We have already made great progress in improving the availability and affordability of home insurance in flood prone areas through the direct-to-insurer market," he said. "We are hopeful that this move to give MGAs access to the same system as insurers will make it easier for consumers to get a better deal. We've worked with the broker industry to find a solution to opening up the scheme and expect this new facility will be welcomed by the industry and consumers."
Unsurprisingly, BIBA has been quick to give its backing to the move too with Andy Thornley, head of corporate affairs, stating that having access to Flood Re-backed products is "extremely important" to the association's members.
"Expanding the available options to brokers via MGAs is a welcome move and we are pleased this announcement coincides with the BIBA conference where delegates can visit the Flood Re stand to find out more," he said.