Flood Re, Town and Country Planning Association make government plea | Insurance Business UK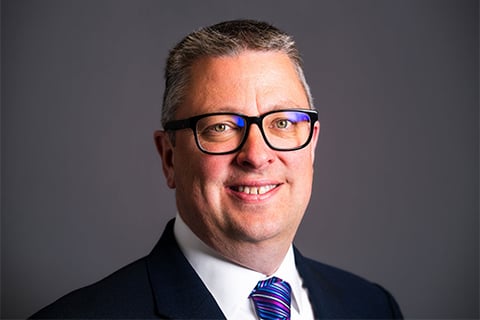 "The Planning Bill set out in the Queen's Speech represents a once-in-a-generation opportunity to ensure that houses are built in the right places and of the right quality to meet the challenges of climate change."
That was the joint assertion made by Flood Re chief executive Andy Bord (pictured) and Town and Country Planning Association CEO Fiona Howie in a letter published by The Times, in which the two made a plea to the British government to take flood risk into consideration in the planning legislation announced during the Queen's Speech.
In the letter, they stated: "New homes should not be developed inappropriately in areas at risk of flooding and should be built to resilience standards that keep people and property safe.
"It is also vital that communities have a legal right to feed in their local expertise and make their voices heard in planning decisions that affect flood risk in their areas."
It was highlighted that the affordability of insurance cannot be guaranteed, given that homes built after 2009 are not included in Flood Re's remit.
In Bord and Howie's view, homeowners will be less vulnerable to flooding – and, in turn, able to shop around for affordable coverage – if their recommendations are introduced.
"Flooding is a real threat to people and their homes now," commented the Flood re chief, "and with continued climate change this will definitely get worse.
"Homes that are built now must last for generations to come and therefore we must ensure that they are fit for purpose and flood risk is considered. We have the opportunity with the Planning Reform Bill to get this right."
Meanwhile, in a separate development, the Environment Agency has launched its new flood and coastal erosion risk management strategy action plan, which sits alongside a £5.2 billion government investment aimed at better protecting 336,000 properties by 2027.