Deep dive into flood resilience: "Even little steps will help" | Insurance Business UK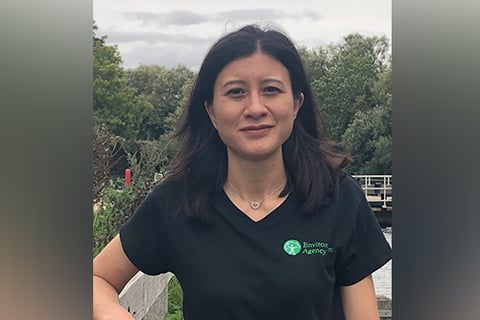 It's no easy feat to get an entire nation to act according to plan towards a desired outcome… For the Environment Agency (EA), which has proposed a new flood and coastal erosion risk management (FCERM) strategy for England, every small step helps.
In an interview with EA director of flood risk strategy and national adaptation Julie Foley (pictured), Insurance Business took a deep dive into how the agency is looking to hammer home the message of resilience as well as how the insurance industry will contribute in making the nationwide plan a reality.
Foley, who is of the view that everyone will have a role to play, outlined the many ways insurance companies can provide their input.
"By proactively promoting and enabling property repairs that are resilient to future flooding and coastal change – this promotes the concept of build back better and in better places," the EA director told Insurance Business.
"Build back better could involve some simple things – i.e. home improvements to make them more resilient, such as raised electrics, hard flooring, and flood doors."
Read more: Proposed flood resilience strategy gains insurance industry backing
She said insurers could also take it further by incentivising customers at risk of flooding and coastal change to take this kind of action before being hit by flood incidents – much like the way home insurance policyholders who have strong locks on windows and doors are rewarded.
As for other means by which the industry can be of assistance, Foley pointed to "working with those supporting communities recovering from flood by ensuring swift access to money and specialist contractors, improving the speed of recovery."
"Explore the potential for innovative financing to proactively fund schemes and other resilience tools, reducing the number of claims," she added.
Sharing the resilience message
The agency official, meanwhile, stressed how crucial it is to ensure that resilience is incorporated into all government investment and help the public understand why and the benefits for doing so. In England, where more than five million people are at risk from flooding and coastal erosion, Foley believes doing the above will aid in creating climate-resilient places.
"It is also important that the resilience message is shared by everyone involved with flooding and coastal change and to whoever will listen," she explained. "In the same way that people now have a far greater awareness of healthy eating and exercise, we need to ensure we create an informed and aware culture around flooding and coastal change as well.
"We need to look beyond the traditional people we talk to and also invest in the future. It is vital that young people understand what resilience means for them and their futures."
Read more: Reaction pours in as insurance research makes case for flood defences
Foley also shared that they have got "much better" at managing flood risk in recent decades, thanks to cooperation among governments, the EA, local authorities, internal drainage boards, as well as local communities.
She added that their relationship with risk managers, which Foley described as "really positive," has helped the agency take an open and collaborative approach to developing the FCERM proposal. "These conversations will continue as we look to develop ways to implement the strategy," she said.
Currently the proposed plan, the aim of which is to create a shared vision for managing flooding and coastal change in England until 2100, is undergoing consultation until July 04. The agency, upon reviewing the responses, will then come up with a final document to be laid before Parliament in the winter.
Flood Re's contribution
Through the government reinsurance scheme Flood Re, so far around 200,000 households in high flood risk areas have accessed affordable home coverage.
When Insurance Business asked Foley how the scheme works in tandem with the EA's vision, she replied: "The draft strategy encourages everyone to take action to reduce their flooding and coastal risk; even little steps will help.
"Flood Re has a role in helping manage a transition to home insurance prices that fully reflect flood risk by 2039. This means people benefiting from Flood Re need to better understand the impact of their flood risk and, if possible, take action to reduce it."
Foley said that by taking action now residents are preparing themselves for flooding and coastal change and hopefully are reducing their future insurance premiums.
Read more: "It's about risk management, not risk avoidance"
Meanwhile the EA, which is a Category 1 responder, will continue to work with government as well as insurers and financial institutions to review the necessary legal, policy, and behavioural changes in order to 'build back better and in better places' and improve the resilience of homes and businesses alike.
"Working with other risk management authorities, the Environment Agency is leading the government's six-year, £2.6 billion flood and coastal defence programme," noted Foley. "We are on course to better protect a further 300,000 homes by 2021, but we must guard against complacency."