New flood plan revealed – insurance industry reacts | Insurance Business UK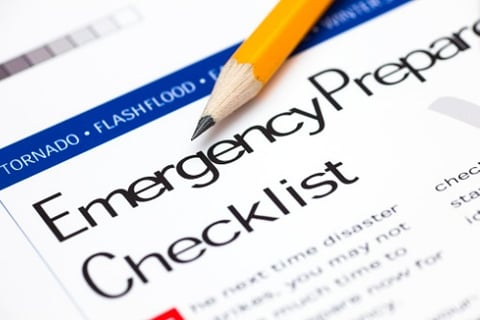 The government has announced what is described as a record investment, to the tune of £5.2 billion for the next six years, to better protect properties from flooding and coastal erosion – a move welcomed by the likes of AXA and Zurich.
From 2015 to 2021, £2.6 billion was spent for the benefit of more than 314,000 homes. Now, the new Flood and Coastal Erosion Investment Plan is targeting 336,000 properties by 2027.
Under the Environment Agency's annual capital programme, the £860-plus million for 2021/22 will be allocated for boosting design and construction of over 1,000 flood and coastal schemes across England. Over the six-year period, the goal is to reduce the national flood risk by as much as 11%.
The funding, which will be accompanied by a consultation in the autumn, is aimed at helping avoid £32 billion in wider economic damages.
"This year will see an extra £250 million spent on flood and coastal defences in 2021/22 compared with last year – the highest ever annual investment," noted Environment Secretary George Eustice, who considers the events in Germany and Belgium a "sobering reminder" of how devastating flooding can be.
"It includes an extra £40 million compared with last year for schemes in Yorkshire and the Humber, a region that has suffered from repeated flooding in recent years, and an extra £53 million for the north west, the region which was hit hardest by Storm Christoph this winter."
Meanwhile Communities Secretary Robert Jenrick MP highlighted that improvements to Flood Re will also be in place. He added that the government – which also released its response to the independent flood insurance review led by Aviva chief executive Amanda Blanc – has committed to publishing a property flood resilience (PFR) roadmap by the end of 2022.
Flood Re CEO Andy Bord said the changes put Flood Re and insurers in a position to accelerate the delivery of their Build Back Better proposals. "Achieving flood resilience requires action from a wide set of stakeholders, so we also welcome the planned publication of the PFR roadmap to provide direction and clarity," stated Bord.
Zurich's policy & public affairs manager Joseph Priestley commented: "Flooding can be emotionally, financially, and psychologically devastating, and Zurich strongly welcomes [the] Flood and Coastal Erosion Investment Plan and the record funding for flood defences in England as well as improvements to Flood Re."
Priestley stressed, though, that local, property-specific resilience measures must work alongside larger scale flood infrastructure, and that investments should be part of a wider portfolio of solutions.
Claims technical services director at AXA UK, Karl Parr, had this to say: "We welcome [the] announcements from government and their intentions to work closely with insurers to improve the UK's flood resilience and ensure new proposals are implemented successfully. Flooding is the biggest natural threat facing the UK, and recent events across mainland Europe remind us all about the devastating impact flooding can have on lives and communities.
"AXA is committed to playing its part by continuing to work with the UK government, the devolved administrations, and industry counterparts to ensure that flood risk is appropriately managed and flood insurance is accessible for all those that need it."