Revealed: UK towns with most escape of water insurance claims | Insurance Business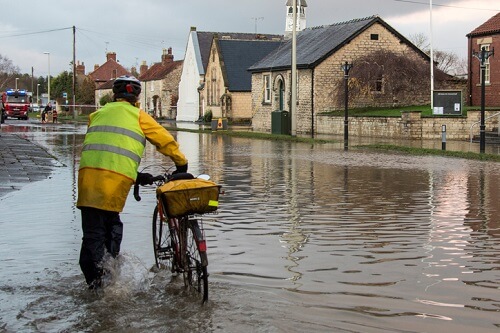 "The country has experienced its first taste of winter with temperatures dropping well below zero. While we all wrap up against the cold it's also worth taking a moment to think about our homes."
This was the reminder issued by home insurance expert Phil Ost as Zurich UK released its list of what the company called the 'leakiest' towns in the country. The ranking was based on the insurer's claims data for 2017.
Without revealing the figures, Zurich said the highest number of escape of water claims came from Croydon. The English town was followed by Romford, Kingston upon Thames, Motherwell, Southend-on-Sea, Twickenham, Harrow, Guildford, Reading, Ilford, Hemel Hempstead, Paisley, Redhill, Kilmarnock, Tonbridge, Dartford, Kirkcaldy, Doncaster, Swindon, and Stevenage.
In terms of cost, Bolton emerged on top – with claims value averaging £17,138. Torquay (£14,383) and Llandudno (£7,353) took second and third place, respectively.
"Water damage, commonly arising from cracked or damaged pipes due to freezing, can prove costly; often going unnoticed and spreading though the house," noted Ost. "Not only does this cause a dent in finances worth thousands of pounds but can also ruin valued possessions.
"Small steps such as insulating pipework can help prevent any watery woes."