Insurtech on how to get sky-high positive client engagement | Insurance Business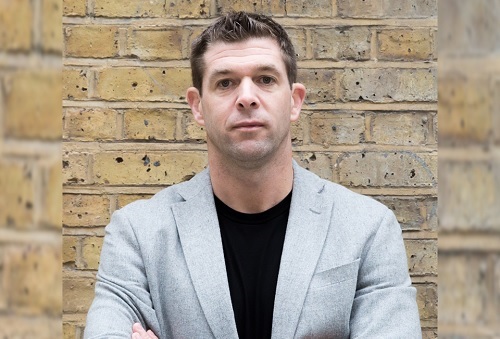 Usually people don't feel happy about having to deal with their insurance company or insurance broker. They're either having to buy or renew a policy, and therefore spending money, or claiming against a policy, and have therefore had an unforeseen negative event happen in their lives.
In most cases, people are not dealing with their insurance provider many times per year—engaging with their insurer just once or twice and neither a particularly happy experience.
So imagine, as an insurance company or broker, having a client interacting with you approximately 30 times a month. And those 30 times are all positive interactions that leave the client feeling better about their insurance policy.
This is the experience that many customers seem to be having with Neos, a new 'smarter home insurance' company built around the idea that alongside their insurance, customers receive insurtech that compliments their policy.
Matt Poll (pictured), the founder of Neos, said that because of the way the company works, they often get feel good stories from their customers that have nothing to do with insurance.
"We had a woman call up a couple of months ago and she just wanted to tell us how pleased she was that she had chosen Neos as her insurance provider," Poll said. "And we asked her 'why?' and it was completely non-insurance related.
"What she told us was that one of the cameras that we had provided with her policy had caught her two-year-old son's first words on the camera. That was immortalised forever, and she would have missed that."
While this doesn't have anything to do with insurance, it does build a good feeling from the customer to the Neos brand, which is always positive.
"When does an insurer ever have that kind of positive conversation with a customer? For me it opens up new types of conversations," Poll said.
The camera mentioned is just one of the insurtech products that Neos provides, and it is one of the best-selling motion detecting cameras on Amazon.
"We provide smart cameras that also double up as motion sensors. We provide motion sensors, door window sensors," Poll explained. "We then offer smoke solutions, so if there is a fire and a smoke alarm goes off in the property we'll recognise that and alert the customer.
"And then there are sensors recognising flooding and burst pipes. We monitor the property for leaks and we'll alert the customer if there's a problem and send a plumber out to fix it if they need it. So, we focus on the three major sort of perils - security, fire and escape of water."
All of this technology can be monitored through an app or can also be monitored 24/7 by Neos.
"We've got that customer relationship which up until now insurers struggled with, because a typical customer would only interact with their insurer maybe twice a year," Poll said.
"Our customers interact with our app over 30 times a month. From a brand engagement perspective that's quite meaningful.
"People use our app to check in on their dog or their cat or to check that the kids have got home from school. So, it's more for lifestyle things than just insurance related. We believe it adds value beyond just the insurance piece."
In the end, however, Poll said he believes one of the reasons that Neos has been so successful is because clients feel they are getting more for their money.
"The premise behind Neos is quite simple really," Poll explained. "First and foremost, it's about giving customers real tangible value for their insurance dollars that they pay us.
"They come to us as they would any other homeowners' insurer and they get a quote, but instead of just getting a piece of paper and a promise we provide them with smart home equipment to help them protect their own homes."