Theft claims surge post-lockdown | Insurance Business UK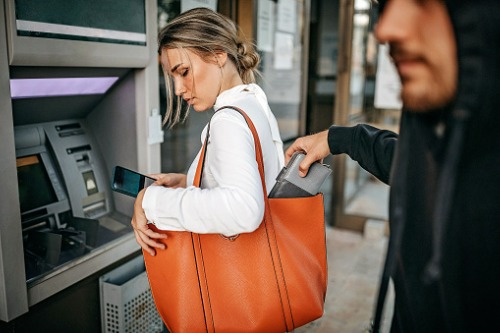 Theft claims have surged 171% over the summer as COVID-19 restrictions eased and people began going out of their homes again, the latest figures from insurtech Urban Jungle reveal.
Data gathered by the insurtech also showed a 143% jump in mobile phone thefts from June to July compared to the spring months of March and April, while laptop thefts likewise doubled during the period.
"It's brilliant being able to get back to our social lives after being cooped up for so long, but we all need to watch out for our belongings," said Urban Jungle chief executive and co-founder Jimmy Williams. "Many of us have taken up flexible working, which means we're taking items like phones and laptops out-and-about much more than we used to – and with thefts on the rise, we need to take extra steps to keep them safe."
Read more: Urban Jungle CEO shines spotlight on underinsurance
Williams noted the importance of "extra vigilance" in keeping personal belongings safe and shared seven practical tips on how individuals can avoid being a victim of theft:
1. Avoid open-style bags. "Tote bags may be en vogue but look for options with interior zips and buckles. Keeping bags fully closed and secure at all times can prevent valuables catching the eye of opportunistic thieves."
2. Share the responsibility. "If you're out with friends and worried about your bag, let somebody in your party know. If other people are aware of what your bag looks like and that it contains valuables, they can help keep an eye out."
3. Stay subtle with your logos. "Avoid using branded cases designed for laptops and other computer products as this helps publicise [what] you have. Consider using an inner lining or tote bag within your main bag to take your laptop out and about."
4. Talk to your employer. "If you're worried about carrying work equipment when you're out-and-about, ask your employer to consider storage facilities, such as lockers, that can be easily integrated into the office to keep valuables safe."
5. Ensure that your valuables are protected in and out of the home. "Contents insurance… cover the theft of valuables both in and out of the home." Williams added that the company's policies start at £7 per month.
6. Keep track with technology. "Consider being proactive and downloading software that can help you to locate your phone or laptop in the case of theft or loss."
7. Keep your kit with you. "When working in public areas like cafes and bars, don't get comfortable and assume the staff or nearby people will keep an eye on your belongings - when you pop to the loo, put them into your bag and take it with you."