AXA ordered to pay restaurant chain millions in business interruption losses | Insurance Business UK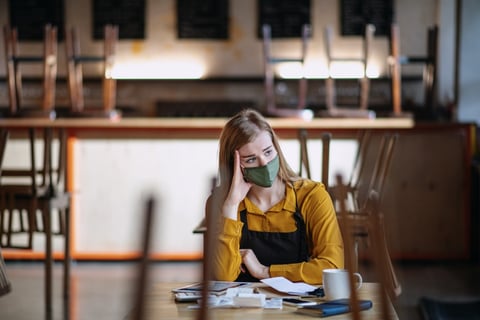 London's High Court has ordered insurance giant AXA to pay high-end restaurant chain Corbin & King millions for business interruption losses incurred at the height of the COVID-19 pandemic – a ruling that could have significant ramifications for other hospitality firms with similar policies.
In a decision handed down on Friday, the court ruled that the French insurer's UK arm should compensate the restaurant group for almost £4.4 million in pandemic losses sustained during the country's first three lockdowns in 2020.
High Court judge Justice Sara Cockerill said AXA was liable to pay out up to $250,000 each for claims made by six of Corbin & King's restaurants, together amounting to £4.36 million, according to a Reuters report. The group owns several restaurants across London, including Colbert in Sloane Square and The Wolseley in Mayfair.
Read more: Revealed: Number of AXA's 'unclear' business interruption contracts with restaurants
The restaurant group's fight is related to "non-damage denial of access" cover, which compensates firms if their venues are shut by a statutory body because of a local danger such as a pandemic.
In her decision, Cockerill said that the disruption caused by measures aimed at mitigating the spread of COVID-19 should be covered under the policy signed by the restaurant group, which referred to "interruption and interference with the business where access to your premises is restricted." AXA previously denied Corbin & King's business interruption claims.
Jeremy King, co-founder and chief executive officer of Corbin & King, said he was "delighted" with the judgement.
"I am not a confrontational person, but I felt that the hospitality business had been badly served by insurers during the pandemic and was determined to fight for justice – not only for Corbin & King but for our industry as a whole," he told City A.M.
The ruling comes after the restaurant chain was placed into administration last month as efforts to refinance the company failed.
An AXA spokesperson released a statement saying that the insurer will give the court's decision "careful consideration."
"We have been working with our customers and paying claims on policies where there is valid cover since the start of the pandemic and we will continue to do so," the spokesperson added. "We have already paid claims totalling above £97 million to date, demonstrating that where cover is in place claims have been, and will continue to be, settled by AXA."
Read more: Watchdog tells business interruption insurance providers to pay up – industry reacts
Mark Pring, partner at London-based law firm Reed Smith, described the decision as a "blow to insurers facing a myriad of COVID-19-related claims."
"A significant number of businesses will have been in a similar position to Corbin & King, which was forced into administration at the start of the recent hearing, essentially having been locked out of their premises as a result of COVID-19 restrictions but nonetheless seemingly unable to make a claim under their 'denial of access' insurance cover," he said. "This decision requires all relevant insurers to have a radical re-think. If 2021 was a bad year for them, today's verdict suggests that 2022 will be much the same."