Citynet lifts the lid on new venture into entertainment and leisure | Insurance Business UK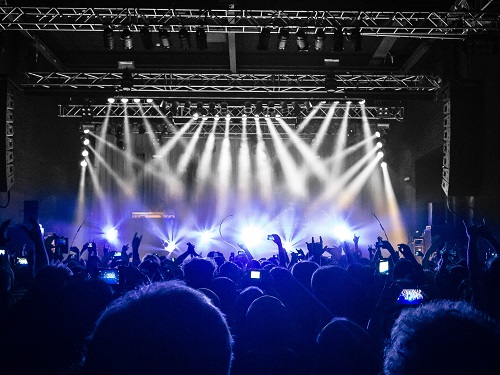 From covering A-list artists on tour to insuring multi-million-pound film productions, wholesale Lloyd's broker Citynet is jumping straight into the fast-paced entertainment and leisure sector.
Last week, the firm revealed that it would be adding a new specialist string to its bow, launching a series of products providing protection to the entertainment and leisure industry. The move comes following the appointment of sector veteran Graham Hewitt in November, whose previous experience includes senior roles at Towergate, Riva Insurance Brokers and Stafford Knight.
Search and compare insurance product listings for Arts and Entertainment from specialty market providers here
"Over the last 10 to 15 years we've concentrated on the main areas of motor, professional indemnity (PI), property and casualty. We get lots of weird and wonderful ideas brought to us ad-hoc over the course of a year, but Graham came to us with a proposal that was slightly different," Citynet's managing director Andrew Walsh told Insurance Business.
With the entertainment and leisure sector estimated to be worth around £200 billion to the British economy, there's a great deal of potential business to be done – but the firm has plans for steady growth.
"Even if we were to penetrate a small percentage of that, we'd be happy," Walsh said. "Graham and his team have fairly modest targets to begin with – initially it's about getting the brand awareness out there, and switching brokers on to the fact that we can actually place this cover in the market, and that there are opportunities and avenues outside of the local market, which I believe they are struggling with at the moment."
According to Hewitt, who has more than 35 years' industry experience, it's a competitive but stimulating space. The account executive has already been working on coverage for a roster of clients that span high-profile music artists and film production companies.
"With entertainment and leisure, there's such a broad spectrum, from a one-man audio-visual technician, right the way up to a multi-million-pound company putting on events, or dealing with A-list celebrities and artists. It's an exciting time and an exciting business to be involved in," he said.
"Citynet offers specialised insurance products for the vast world of entertainment and leisure together with a refreshingly personal and consistently thorough approach to managing risk," Hewitt added.
The offering is designed to cater for trades across the sector, ranging from musicians and event organisers, to casinos and amusement arcades. Cover is available on an annual and short-period basis.
Related stories: