New report warns of terrorism danger at entertainment events | Insurance Business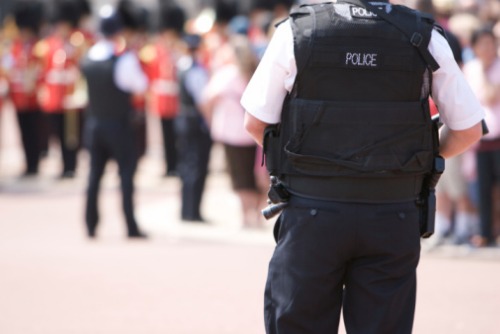 A new look at the state of terrorism in the world has warned of the high risk of attacks at entertainment and sporting events.
The 2019 Aon political risk and terrorism maps have just been released, revealing that there were 16 plots against sport or entertainment events in 2018, a large increase from previous years.
Geoff Stilwell, the CEO and managing director of Beech Underwriting, believes that the reason behind this is a change in the mentality of the terrorists.
One of the most high-profile examples in recent years was the attack at the Ariana Grande concert at the Manchester Arena in 2017. A terrorist detonated a bomb as concert attendees were leaving, killing 23 people and wounding 139.
The difference between an attack like that at Manchester Arena, Stillwell explains, and previous terrorist attacks, is that it wasn't the Arena as a business or the building as a symbol that was being attacked, but the people themselves.
"Obviously they did a lot of damage to the foyer and stuff like that, and sadly a lot of people lost their lives, but they weren't going to destroy the Manchester Arena," he said. "Not with that, it was to cause as much personal injury as possible."
This is different to how previous terrorist groups have worked, targeting buildings that had symbolic links to their cause, or businesses they thought opposed what they stood for. Now many attacks are more random, according to the CEO.
"People need to understand that attacks are random - I'm not saying they're not planned, but they're not planned to specifically attack a type of hotel or whatever it is these days," Stilwell explained.
"Unless it's a bomb, but even then it's random - I don't believe it's not unless something's planted, like in the old IRA days. These days if it's a car with something in it they get as far as they or as close as they can to something, jump out. But then when was the last time we had a car bomb?"
These random attacks are why Stillwell is so passionate about educating his clients about different types of terrorism insurance, and believes that brokers can use these examples to help sell things like non-damage denial of access.
"When they drove into the people at Parliament they just wanted to cause the maximum disruption," he said. "This is why in built up areas, we're telling people if you run a business in these areas, with what these guys are trying to do, you must have non damage denial of access. It is vital, because they may not have a material damage loss, but they may not be able to trade for a week."
An example brokers can give, is talking to clients about how much money they have in savings. Most businesses do not have a lot, so breaking it down with how long the business could survive if something happened could bring it over the line to explain how badly a client does really need this type of insurance.
"They become an innocent victim of something happening," Stilwell said. "You need to say to these guys, if something happens can you survive without trading for two weeks? And the answer is probably a lot of people couldn't.
"A pub that relies on 1,000 customers a week coming in, or 2,000 customers a week coming in - and if they don't have those they still have to pay the brewery. They've still got to pay this, they've still got to pay that."
The bottom line, according to Stilwell, is that if they don't have the capital, the insurance will be a life and business saver.
"Yet again, people have to understand that if they do not have the capital funds available to trade for one, two, three, four weeks, they must have non-damage denial of access," he explained. "Because that's going to be the big thing."