Who decides when something is a terrorism incident? | Insurance Business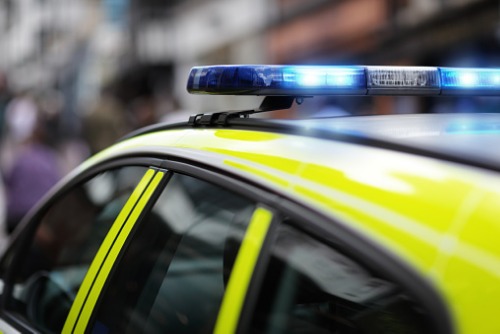 When there's an incident, who decides if it's a terrorist attack? The government? The media? The police?
Some people would claim any one of these answers to be true. But when it comes to insurance, and the declaration of a terrorism incident, the answer can be a little trickier.
Geoff Stilwell, CEO and managing director of Beech Underwriting, explains that in the case of an incident, immediately the insurer would start getting phone calls and they would take action.
"What would happen in the event of a loss, my phone would be jingling off the hook," he said. This then, he said, would see Beech sending its people to the scene, as soon as it was safe, and assessing what was happening.
"And we would be talking to underwriters straight away and that decision would be made there and then as to whether we're going to deal with it or not," Stilwell said. "As soon as that occurs our claims team are down there as soon as they can possibly get there."
For Stilwell and Beech, it occurs this way because they are an independent insurer, and not part of the Pool Re terrorism offering. This means they are not reliant on the government to declare a terrorism incident to pay out an organisation's claim.
The most blatant example of this, the CEO and managing director explained, was during the Borough Street Market incident in 2017.
"When Borough Street Market occurred, as a prime example, that occurred on the Saturday night," Stilwell said. "We had people there on the Sunday morning. By the time on Monday morning when our offices were fully open, we had already declared it an incident."
Stilwell said that Beech acted quickly because it was "obvious" that it was considered a terrorist incident by their policy - so they paid out to their clients with non-damage denial of access insurance and had repairs being done as soon as possible.
"It was clearly obvious that is what it was," he said. "It took the government 23 days. In the meantime, we had declared that an incident, we had people on the ground.
"What was relevant to us, we had people in there on Thursday finishing off the repairs. They had a party - and this is all documented - they had a party on the Friday to celebrate the opening of Borough Street Market."
Ultimately, Stilwell explains, Beech is not required to wait until the government or police declare something a terrorist incident to pay out claims. This isn't the case with government backed schemes.
"So, the answer, we are not reliant on the government to declare an incident," he said. "It is our decision, it is the underwriter's decision. And we clearly knew - and thus we reacted quickly, promptly, and got things moving."
The CEO does get frustrated when he speaks about the 2017 incident at Borough Street Market, however, because he did get complaints that Beech wasn't doing enough—when it was regarding businesses who didn't have insurance with Beech.
"It was a bit ghouly when I got a number of phone calls from the press and from a couple of MPs moaning at me after about two weeks saying you've not done enough," Stilwell said. "I'm going 'hang on a minute, this is what we've done, who are you talking about?' And they said [this person] and we said, 'they're not one of our clients'.
"Now, you know, unfortunately there were a number of people in Borough Street Market who lost a week's takings because they couldn't trade. Our clients, who we were involved with, had non damage denial of access and they got paid almost immediately."