Convex buys shareholding in Quotech | Insurance Business UK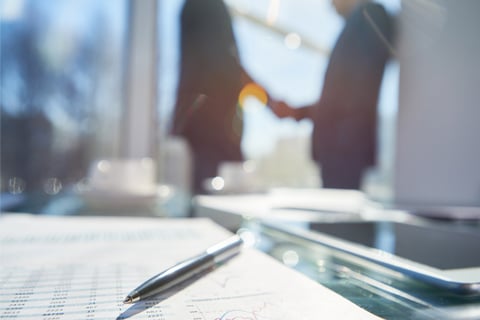 Quotech, the insurtech led by former Lloyd's underwriter Guillaume Bonnissent, is now partly owned by specialty reinsurer Convex Group.
"We were drawn to Quotech as a supplier because they understand what we, as a London Market underwriter, need technology to do for us," said Convex chief executive Paul Brand, who took the helm on July 1 and whose camp recently acquired a 7.7% shareholding in Quotech.
"We've made a strategic investment in the company because we believe Quotech is on the path to success. There are plenty of insurtech investments out there, but very few tech companies provide the kind of truly useful systems that Quotech has built for us."
The investment from Convex is part of the £1 million raised by Quotech in a funding round, proceeds of which will be used to ramp up and provide additional resources in support of creating custom-built technology platforms for commercial and wholesale insurance underwriters and distributors.
"This funding will enable Quotech to move to the next level of success by increasing our reach and extending our capacity, allowing us to provide a larger number of underwriting and broking firms with truly useful technology," declared Bonnissent.
"We've already expanded our team of systems experts, and we will soon be adding additional personnel and resources to serve more clients. It's fantastic to receive the vote of confidence that's implied when a client invests in our vision, after experiencing first-hand the power of our approach and the systems we build."
Bonnissent, who enjoys the backing of angel investors, said he gave up underwriting and returned to programming out of frustration.
"I was frustrated by the low levels of utility delivered by the systems that had been built for the London Market companies I had worked for," he shared. "Every platform we create at Quotech is designed to improve efficiency by eliminating those frustrations.
"Early investments in Quotech came from people who believed in me. This round is even more satisfying, because Convex and many of the angels who've backed the round believe in the technology."