IQUW completes acquisition of Agora | Insurance Business UK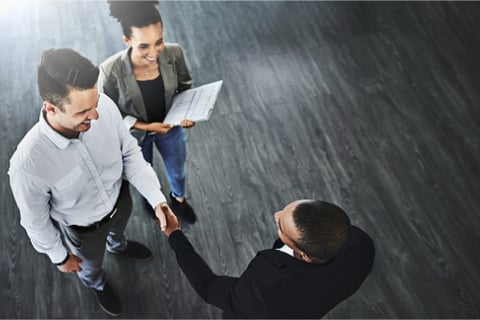 Specialty reinsurer IQUW has completed the acquisition of Agora Syndicate Holdings, which provides underwriting services to Lloyd's syndicate 3268.
The acquisition, which was announced last week, will see Agora's direct and facultative property and reinsurance businesses. The Agora team will join the IQUW property insurance and reinsurance teams, headed by incoming head of property Simon Jackson and reinsurance CEO Stephen Young, respectively.
According to IQUW, the addition of Agora's business will complement its existing operations and create one of Lloyd's leading property markets. The team will be led by Jackson and Young, as well as Agora's Michael Pritchard.
"We have made tremendous progress in the last year as we have continued to build out IQUW into a diverse, multi-line specialty reinsurer," said Peter Bilsby, IQUW group CEO. "I am delighted to have closed this acquisition, subject to approvals, and to welcome the Agora team to IQUW."
TigerRisk Capital Markets & Advisory was the exclusive financial advisor to IQUW for this transaction. IQUW will work with Asta Managing Agency, subject to Lloyd's approval, to transfer the managing agency responsibilities in the coming months.
"As we transform IQUW into a business that uses data and intelligent automation to enhance our decisions we remain acquisitive and continue to look for complementary businesses that can accelerate our growth through product diversification, talent acquisition or technology innovation," Bilsby said.