Lockton snaps up international marine broker | Insurance Business UK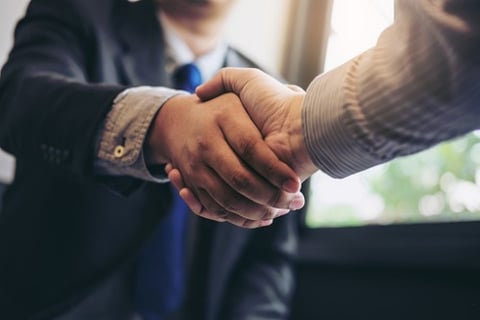 Norway-headquartered marine specialist insurance broker Edge Group is being acquired by global brokerage Lockton for an undisclosed sum.
Claimed to be the largest independent marine broker in the Scandinavian market, Edge Group is based in Bergen with offices in Oslo, Copenhagen, Hamburg, Singapore, and London. According to Lockton, the swoop will complement its existing marine footprint in the Mediterranean and Singapore and will also significantly strengthen the group's Norwegian presence.
Additionally, snapping up the 80-strong business will expand Lockton's marine broking capabilities.
"This acquisition builds upon and enhances our global marine strategy, which has seen us grow significantly over the last five years," noted Alistair Rivers, global head of marine at Lockton. "We have been able to attract the very best people to serve our clients while also growing our client portfolio. We are proud to serve the maritime industry, and we see so many opportunities for the future."
"Thrilled" to welcome Edge Group is Lockton executive chair Ron Lockton, who described the niche broker as "a fantastic company and an incredible team" with shared beliefs that align with Lockton's culture.
He stated: "We continue to build Lockton with a clear focus on meeting client needs, preserving the best culture in the industry, and perpetuating our private ownership. This acquisition will deliver value for our clients in the maritime industry by expanding our footprint in an important marine marketplace."
"As a privately-owned business, Lockton's independence and family ownership was a key advantage," added Edge Group chief executive Tom Midttun, who thinks the combination will deliver the "very best" results for policyholders. "It allows for long-term business planning, rather than being driven by the quarterly pressures of the financial markets, which we fundamentally believe benefits clients."