Lord Browne moves up as Windward chairman | Insurance Business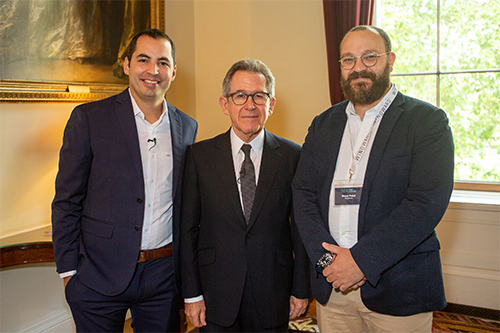 Lord Browne of Madingley (pictured, centre) invested in maritime analytics firm Windward in 2016 and joined the board last year; now the former chief executive of British energy company BP has been named chairman.
Windward, which is headquartered in Tel-Aviv and has an office in London, made the appointment ahead of its global expansion. According to the specialist insurance disruptor, it will be opening offices in New York, Washington D.C., and Singapore over the next few months.