Zurich's N&G discusses disruption in the UK marine market | Insurance Business UK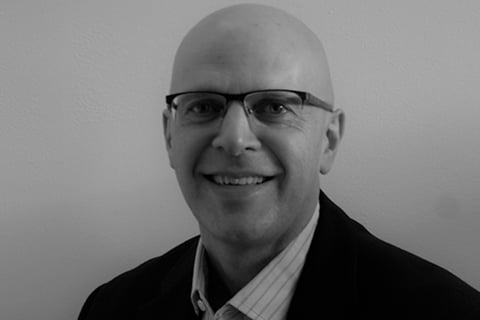 It was recently announced that Zurich-owned Navigators and General (N&G) is acquiring NMU's ex-GJW (Groves, John and Westrup) commercial marine trade combined book. While NMU is very much here to stay in the cargo market and has assured broker partners that it will be business as usual in that sector, its commercial marine trade combined book will move across to N&G at renewal, staggered across the year.
Read more: Zurich's Navigators and General nets marine trade book
Paul Glasper, head of specialist retail at Zurich, spoke to Insurance Business about how this acquisition occurred and to detail what this means both for brokers working in this sector, and for the marine trade underwriters who will move across to N&G.
Brighton-based N&G occupies a very specific part of the complex marine market, he said, predominantly providing insurance for pleasure craft up to £10 million and the marine insurer will be celebrating its 100-year anniversary next year.
"N&G is a genuinely specialist insurer due to its longevity in the sector and the passion that its underwriters generally have for boats and for sailing," Glasper said, believing this creates a great customer experience.
The other unique aspect of the company is its specialist claims team, he said, detailing how it is only when a claim occurs that clients really understand the value of the insurance experience they are being offered.
"Insurance is essentially an intangible promise to pay when a claim occurs – it's at that point that the true value of the offering is realised," he said.
Another central focus of the business is on commercial marine trade business, which is where the NMU book comes in, Glasper said - this is focused on commercial businesses associated with boats such as marinas, commercial boat hire, fleets etc. N&G was approached by NMU with this opportunity, he said, due to its established position within the sector and capacity to provide a stable home for NMU clients.
It was an attractive proposition for N&G, he said, as the book is perfectly in line with the insurer's own commercial marine trade business and sits squarely within N&G's risk appetite.
"N&G has a strict risk appetite which they stick to," Glasper outlined, "and this book was a great acquisition as it helped to bolster the business's marine commercial trade proposition in primarily the SME space."
The acquisition which, Glasper stated, will enhance N&G's status as a leading insurer in the market, provides the business will a strong platform for driving future growth in the uncertain marine market.
"There is a lot of disruption in the UK marine market," he said, "and it's almost impossible to keep up with which insurers and syndicates have pulled out and which have moved back in. We are not in any way influenced by this and we just continue to focus on our own strategy which remains completely unchanged."
N&G is ambitious to grow, Glasper said, but is equally committed to not being distracted by the chaos in the rest of the market, and is determined to stick to its strategy and its risk appetite, maintaining underwriting discipline and not chasing the top line for the sake of the top line.
Looking to 2020, growth of about 20% is anticipated due to the NMU acquisition and increasing client numbers as well as other upcoming opportunities, he said, and N&G client numbers will exceed 100,000 in early 2020.
"Because we keep focusing on specialist products, specialist underwriting and delivering good customer outcomes and as we are known for our stability in the market, the right business enquiries come to us," he said. "We're not seeing an influx of business outside our risk appetite because we are so clear about what we like so, in a way, the growth is coming through just sticking to the game plan as the markets change around us."
Though the ex-NMU staff joining N&G will be based in Manchester, Glasper said, they are coming to Brighton to be officially welcomed to the team, and he highlighted the great broker feedback he has heard about these individuals, who are both experienced and respected in the marketplace.
"Working closely with NMU was essential to making sure that the right customer and broker outcomes were achieved during this deal," he said, "and it felt like a real partnership throughout the process."
It is business as usual for N&G, Glasper said, "and this acquisition should have no impact whatsoever on NMU brokers with commercial marine trade business as key NMU staff are in place to continue their essential broking relationships. In terms of pricing, product and risk appetite, consistency can be expected, he said, and there will no disruption for brokers or customers.
"Brokers want a market that's here to stay," he said, "the amount of disruption just emphasises that N&G can provide, as they have for so long, a very safe port in stormy seas."